We're constantly being told to eat more fish by everyone from health experts to top chefs, but most people are unaware of the many benefits of eating seafood. Read on for our roundup of three reasons to make fish part of your weekly meal rotation.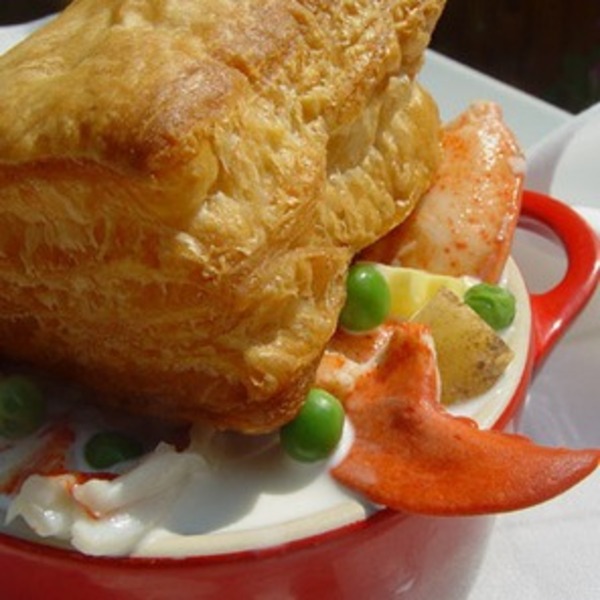 When was the last time you had real-deal lobster pie from Maine?
1. It's Healthy!
Fish is rich in many of the fat-based nutrients the body needs to function at its best, and yet many people fall far short on this dietary requirement. Not only is fish high in protein, but it's also packed with omega-3 fatty acids and vitamin D — both of which offer powerful body benefits.
Looking to decrease your risk of heart attack or stroke? Slow down your rate of cognitive decline? Prevent depression? Boost your immune system? Protect your eyesight? Eating fish does all of these things and much more.
Eating fish can even help you sleep better at night. How? By correcting low levels of vitamin D, which may be linked with sleep problems.
2. It's Simple!
While many people avoid cooking fish out of fear of doing it wrong, the truth is that cooking with fish is surprisingly simple. It gets even easier, however, when you order from FoodyDirect.
From romantic dinners for two to a New England clambake for larger family gatherings, FoodyDirect's inventory includes the freshest, most scrumptious seafood from the country's very best fish markets and seafood restaurants, including Soldotna, Alaska's Great Atlantic Seafood; Melrose, Massachusetts' Turner's Seafood; Moss Landing, California's Phil's Fish Market; Portland, Maine's Sea Salt Lobster; New York's F. Rozzo and Sons Seafood and many more.
So, whether you've got Maryland crab cakes straight out of the Chesapeake Bay on your mind or you've been dying to dig into jumbo red stone crab claws fished from the Pacific Ocean, you'll find all of this and more — not only delivered to your door, but also with preparation directions aimed at ensuring amazing outcomes. In other words, you can stop worrying about how you're going to cook your seafood meal and start thinking about how you're going to enjoy it.
3. It's Delicious!
Any conversation about fish isn't complete without talking about its incredible taste. However, not all fish is created equal. Buying seafood from a reputable supplier is an important part of ensuring that you'll be dining on the very best of the ocean's bounty.
But fish doesn't just taste good, it's also wonderfully versatile. From salmon, swordfish, halibut, dorado, bronzini, mahi-mahi, bass, snapper, arctic char, and yellowfish tuna filets to outside-the-box offerings, including lobster white truffle pizza, gumbo, baked stuffed shrimp, and "oysters rockafella," FoodyDirect offers an amazing assortment of seafood and seafood meals perfect for lunch, dinner, parties, and other events.
If you're an avowed soup-sipper, meanwhile, there are plenty of options to keep your bowl full this fall and winter. Be sure to check out FoodyDirect's massive assortment of soup, including numerous seafood selections, such as "cioppino in a bucket" and lobster bisque.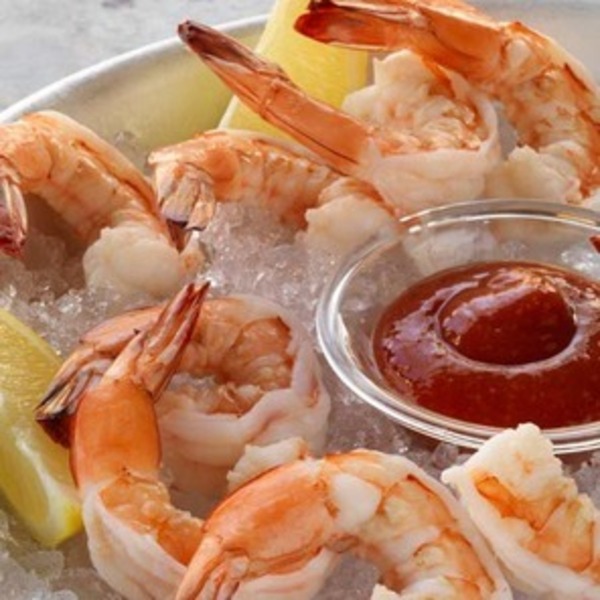 What great shrimp cocktail should be.
The long and short of it? Fish is healthy, easy and one of the most delicious things you can eat — making it the perfect choice for lunch or dinner anytime of the year. Shop seafood and so much more at FoodyDirect today.