Lorena Brockman is a blogger for JennsBlahBlahBlog.com and has notable know-how in blogging, food, cooking, and has been deemed "Greatest Auntie Ever" by many. To learn more about Lorena, visit her company's blog at JennsBlahBlahBlog.com.
The Southwest is full of rich culture. There are so many different kinds of people; the mixture of cultures presents itself in a delicious diversity of foods. There are great sweet treats and hearty spice-filled dishes as well. Do you like green chile and the whole enchilada? New Mexico's unique flavor is sure to satisfy your curiosity – and your taste buds.
Sweet Treats from Spain
In the Land of Enchantment, there is a long celebrated culture among the population. One sweet treat is the biscochitos, also known as the New Mexican holiday cookie. It was declared the official cookie of New Mexico in 1989. These small cookies are popular as fare at all sorts of occasions and go by a number of names and pronunciations. Biscochitos or bizcochitos are small, crispy butter cookies flavored with anise and cinnamon and were adopted by the Mexican after the Spaniards brought the recipe over centuries ago. Why mess with a good thing?
Tasty Fry Bread from the Navajo
Along with the Spanish influence, there is a group that has been here long before anyone else. The Native American culture of New Mexico is prominent and diverse. One tribe that has a big influence on New Mexican cuisine is that of the Navajo, or Dinai. A staple of the Navajo tribes is the popular fry bread. Fry bread has a deep history in the Navajo culture and is much more complex than a simple "carnival treat." With the history behind fry bread, it's easy to see how it's become one of the most popular foods in New Mexico.
Get Spicy with Hatch Chile
When you think of New Mexico, it's impossible to forget about Hatch chile. Hatch, New Mexico, is world-renowned for their incredible red and green chile, which is a staple in New Mexican cuisine. Enchiladas, stew, posole, menudo, even cheeseburgers require chile in the state. With the emphasis on chile in New Mexico, it makes sense that there would be an entire festival dedicated to the delicious pepper. The Whole Enchilada Festival, held in Las Cruces, is a yearly celebration of the incredible foods available in New Mexico and how Hatch chile makes those foods even better! A summer trip to New Mexico isn't complete without trying a green chile cheeseburger or asada.
These delicious foods are only a tidbit of what New Mexican cuisine has to offer. Following is a cinnamon-sugar fry bread recipe to get you started on bringing New Mexican flavor to your kitchen table.
Cinnamon Sugar Fry Bread
Ingredients
1 cup all-purpose flour
1 teaspoon baking powder
1/8 teaspoon salt
1/3 cup hot water
1/4 cup sugar
1 teaspoon ground cinnamon
Oil for deep frying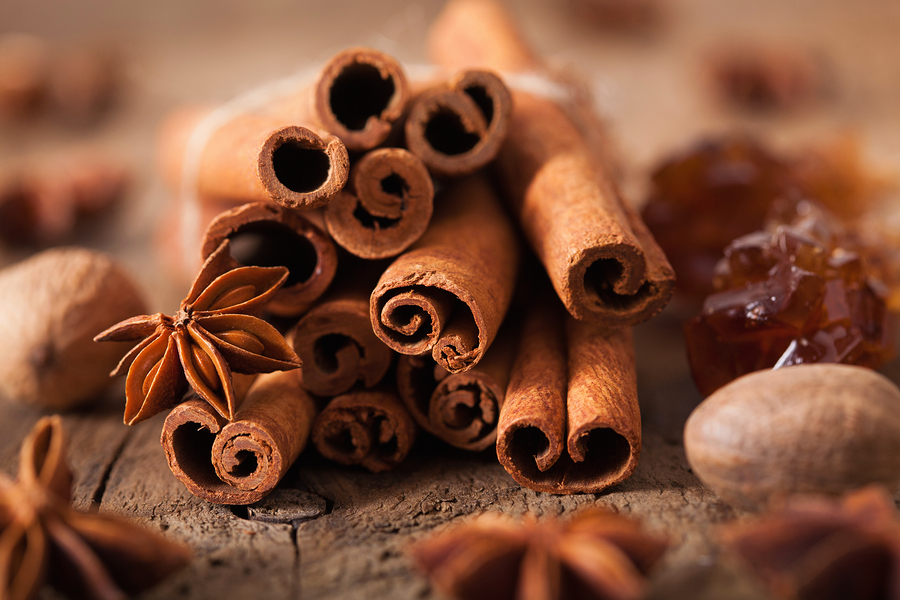 Steps
1. Combine flour, baking powder, and salt in a bowl. Stir in hot water to form a soft dough. Cover and let sit for half an hour.
2. In a separate bowl, combine sugar and cinnamon. Set aside for later.
3. Divide dough into equal halves. Roll each half into a six-inch circle on a lightly floured surface.
4. Deep-fry circles in 1″ oil heated to 375 degrees Fahrenheit for two to three minutes on each side. Drain on paper towels.
5. While still warm, generously sprinkle each side with cinnamon-sugar mix until fully coated.
Grab your family and friends and start a new tradition full of New Mexican tradition, culture, and flavor! Start with the above fried sweet treat.
Shop foods to find what you need to make your own traditions.