Erin Pennings is a lifelong Alaskan with a passion for the Last Frontier and its phenomenal seafood. A marketer by trade, she serves up tasty treats and fun feats as a food/lifestyle blogger at SalmonAtSeven.com
Alaska is a land of extremes. Of volcanoes and glaciers. Of daylight and night. Of mountains and deep fjords. Of the largest and smallest creatures of land and sea. Alaska is a land of immeasurable adventure.
There's a reason everyone wants to travel to the 'Last Frontier' at least once in their lives, and why many decide to stay. There's something about Alaska that brings out the adventurous side in everyone. Wildly fantastic scenery that needs to be seen to be believed has inspired countless works of art – written and visual. In Alaska, artistic talent isn't limited to the fine arts – culinary artists find inspiration everywhere too, particularly in Alaskan seafood, which they use to create a stunning array of flavors and dishes. You see, to Alaskans, King Crab, Salmon, Halibut and other local seafood are more than just delicacies, they are a much appreciated way of life.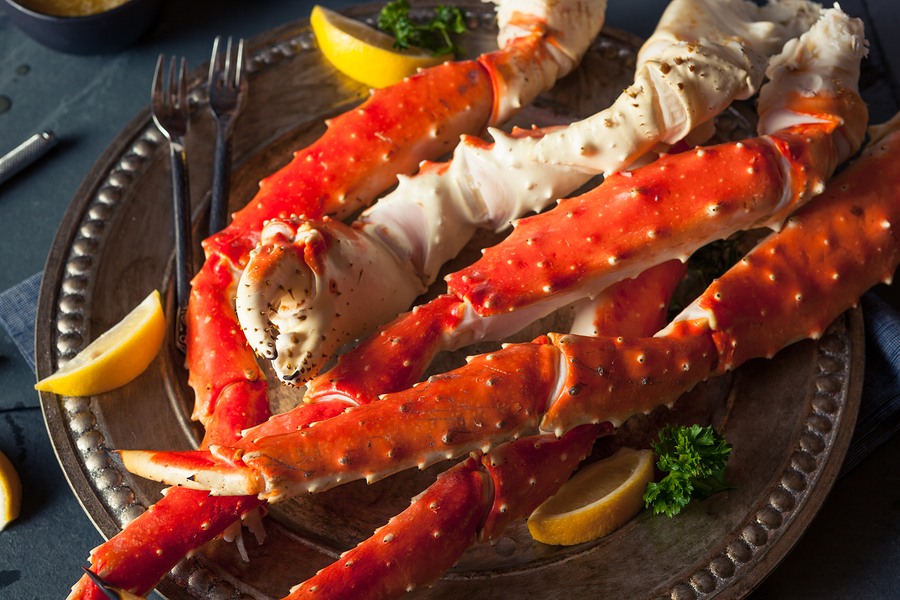 Alaskan Seafood may offer the ultimate adventure in the Last Frontier.
What does your Alaskan adventure look like?
Merriam Webster defines "adventure" as 'an exciting or remarkable experience' leaving much room for individual interpretation. For the truly adventurous spirits, adventure may mean rock climbing or whitewater rafting by day and camping by night. For others, perhaps fishing for salmon or halibut aboard a boat in Prince William Sound or Kachemak Bay and then cooking up the the "fruits" of their labor under the midnight sun. Still others may prefer a scenic ride on the Alaska Railroad or a tour through Denali National Park. Another set altogether are perhaps the most adventurous people on Earth – the fishermen who bring the rest of us mere mortals the delicacy of Alaska King Crab from the Bering Sea.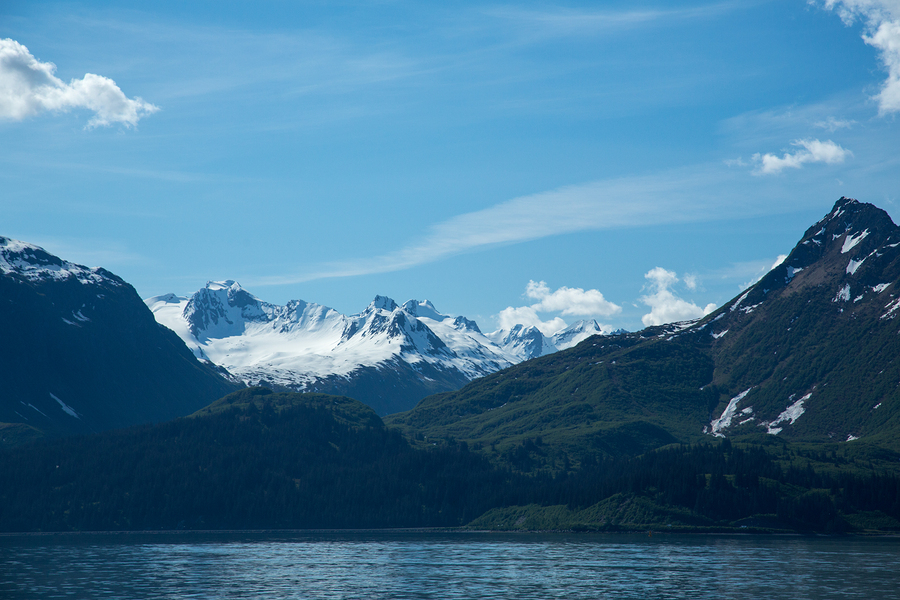 Southcentral Alaska's Prince William Sound, where mountains meet
the sea, offers stunning scenery, great adventure, and even better seafood.
Alaskan Seafood Adventures
One thing is certain — remarkable experiences abound for everyone in Alaska throughout the year. As food-lovers, we may have wildly different ideas of how to best explore the physical world, but where we really come together is on the idea of exploring the palate. Alaskan seafood has almost limitless potential for wonderful dishes. Delicious seafood can be complex or remarkably simple to prepare. The penultimate Alaskan adventure wouldn't be complete without stops at Alaska's finest restaurants, many of which specialize in home-"grown" Alaskan seafood. It seems that every town, regardless of size, has phenomenal fare available. Coastal towns go even further above and beyond with their spectacular seafood dishes. In Girdwood, there's the Double Musky Inn; in Homer, Land's End Resort; in Anchorage, Simon and Seaforts, and much, much more! Just ask a local in any town their favorite restaurant featuring Alaska seafood, and they won't hesitate to give you one or more awesome palate-pleasing recommendations.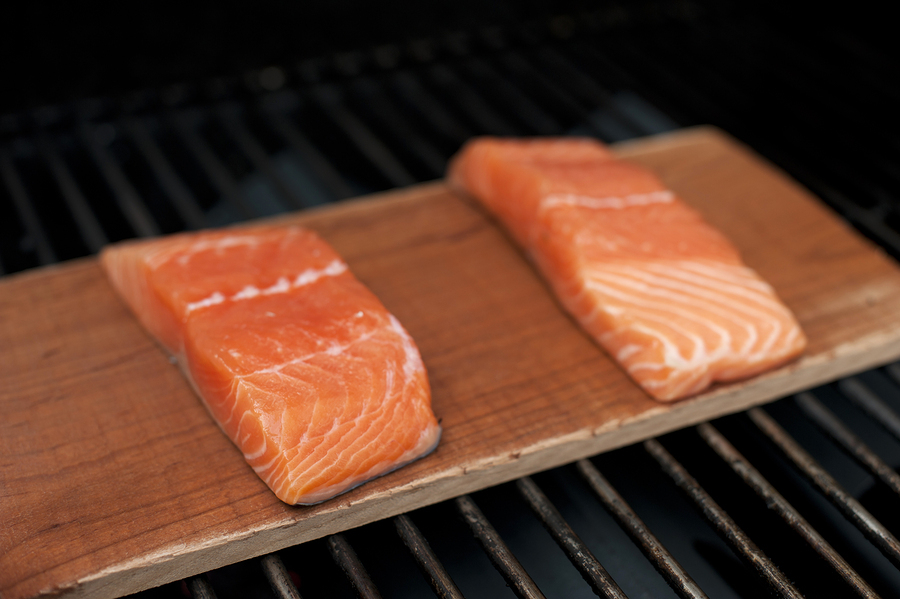 Wild Alaskan salmon, one of the most sought-after fish in the world,
can be prepared in unlimited ways. An adventure to catch and delicious to eat.
In the end, how each person enjoys Alaska is a personal journey. Regardless of your preference and travel plans, be sure not to let the fishermen and travelers have all the fun. For those of us not able to land the big one each year in our own Alaskan adventure, we can still partake in the flavors of Alaska. Shop our wonderful food offerings including Alaska Seafood, and let us bring a piece of Alaska to you.