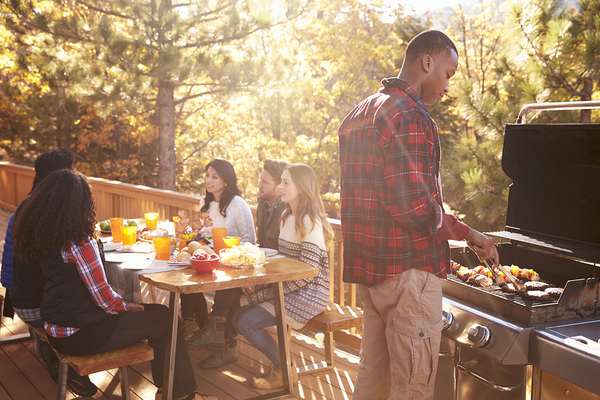 There's no denying it: There's unfamiliar nip in the air, the leaves are starting to change colors. Summer is over. It's hard not to think of this as the end—the end of long, lazy days at the beach, the end of tank tops and sandals, of ice cream and iced coffee, pool parties, and cookouts. But don't think it means you have to put away your favorite cooking appliance!
No matter where you are, you can likely get at least a few more weeks out of your beloved backyard grill. Rather than lamenting the end of summer, celebrate the beginning of fall by taking advantage of the cooler weather to grill without the threat of expiring in summer's heat. Grilling is a great way to get dinner on the table fast during those first back-to-school weeks, and it makes for easy cleanup, too. Here a few tips for fabulous fall grilling:
Give it time. Remember that the colder the weather is, the longer it will take to get your grill up to temperature. Just be sure to build in a few extra minutes for preheating the grill and possibly a little extra cooking time, too.
Plan ahead. Since fall's shorter days mean you'll want to get dinner on the table sooner, marinate meats and poultry ahead of time, even the evening before. They'll soak up extra flavor and cook up especially tender, too.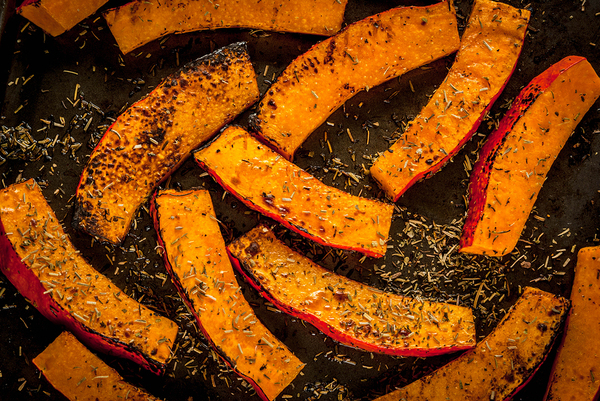 Build on fall's wonderful flavors. So many of the flavors that mark this season are just perfect for grilling—they're robust enough to take a bit of smoke and high heat. Make a brown sugar glaze for chicken and add a dash of cinnamon, marinate pork chops in apple cider and thyme, or barbecue slices of pumpkin sprinkled with pumpkin pie spices (add a little brown sugar at the end to make it a dessert!)
Fall fruits are ideal for grilling, too. Try grilled figs over creamy ricotta cheese with a drizzle of rich honey and a sprinkling of toasted nuts for a fall treat for a luxurious end to a fall cookout meal. Or use fall fruits grilled cheese sandwiches with creamy, melty cheese like brie and tuck some sliced fall fruit—juicy pears or sweet figs—inside.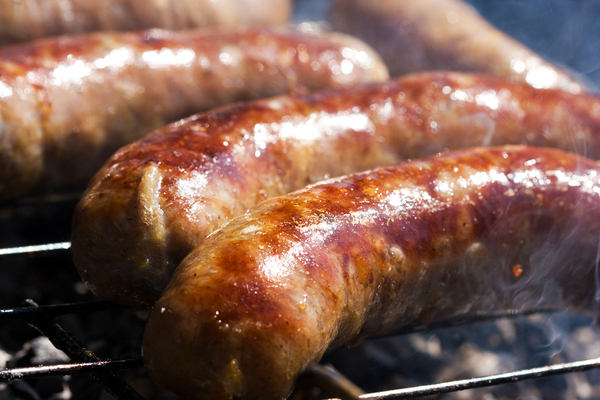 Grill up some hearty sausages and slices of sweet potatoes and apples for an easy meal that makes the most of the season.
In many ways fall is an even better season for grilling than summer. If you're lucky, you can keep grilling until winter starts nipping at your heels. And remember, you might be seeing pumpkin spice flavored EVERYTHING all of a sudden, but there are plenty of (link to: Fabulous Fall Flavors that Aren't Pumpkin Spice) Fabulous Fall Flavors That Aren't Pumpkin Spice.
To find more great items to feed your fall grilling habit, shop our gourmet foods and have them shipped right to your door.