Say the word "cheesesteak" to most Americans and one town immediately comes to mind: Philadelphia. In fact, Philadelphia has a long tradition with this scrumptious sandwich dating all the way back to the early 1930s. But, because Philadelphia has a reputation to uphold, one thing's for certain: pale imitations don't cut it in the City of Brotherly Love. Let's take a closer look at how Philly came to be known for its sandwich supremacy, along with highlighting one iconic restaurant known for getting it right when it comes to the cheesesteak.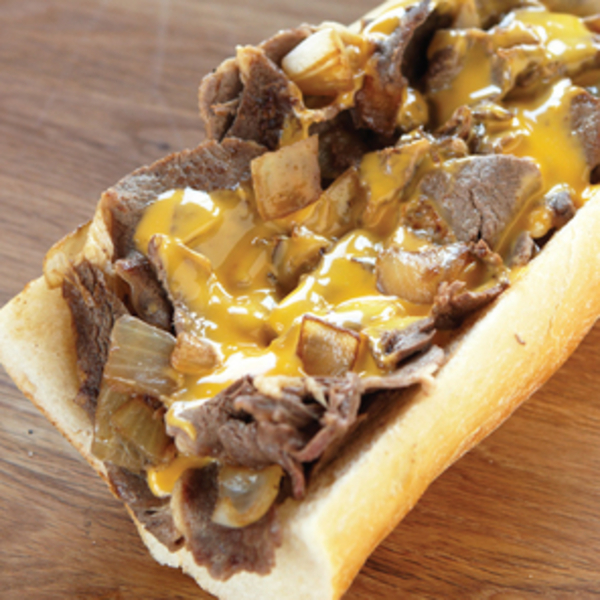 Yum.
Introducing…the Philly Cheesesteak
If you've never had a Philadelphia Cheesesteak before, you just might be wondering what makes it so special and why is it so hard to replicate in lands beyond the Liberty Bell? Well, in Philadelphia, cheesesteak-making isn't just cooking, it's a craft — with preparation involving not just the assembly of meat and cheese, but also a beautiful balance of flavors and textures — winningly described around those parts as the "drip factor."
While Cheez Whiz has long reigned supreme as the topping of choice when it comes to the phenomenal fusion of sautéed ribeye beef and melted cheese, non-traditionalists also find delight in provolone and even American cheese. Philadelphia cheesesteaks also come "with" or "without." This simply means whether or not they're accompanied by toppings like sauteed onions, peppers, mushrooms, and ketchup.
And, although a cheesesteak purist may tell you otherwise, the truth is that there's no right or wrong way to enjoy this regional favorite — as long as it tastes good.
Speaking of Tastes Good…
When it comes to street cred and Philadelphia cheesesteaks, perhaps no other name means as much as Campo. Way back in 1947, Ambrose and Rose Campo opened up a small grocery store in Philly's historic district. That shop not only remains thriving today, but has built a reputation as the maker of one of the city's finest cheesesteaks. As they put it themselves, "Our business is more than just hoagies, steaks and sandwiches. It's personal–and it shows."
It's this attitude in part that has earned Campo's Deli endless accolades, including in USA Today's 10Best roundup of "unforgettable" Philly cheesesteak shops as well as VisitPhilly's list of "Top 10 Spots for Authentic Philly Cheesesteaks".
So, what do these critics have to say? "If visiting Philadelphia, especially when exploring the history of Philadelphia in the Historic District of Philadelphia, don't forget to check this place off your list" and "Campo's Deli is a great spot for anyone looking to sample some authentic Philadelphia flavor." Zagat Food-24 also gets in on the Campo's Deli love, lauding its "awesome cheesesteaks and excellent hoagies."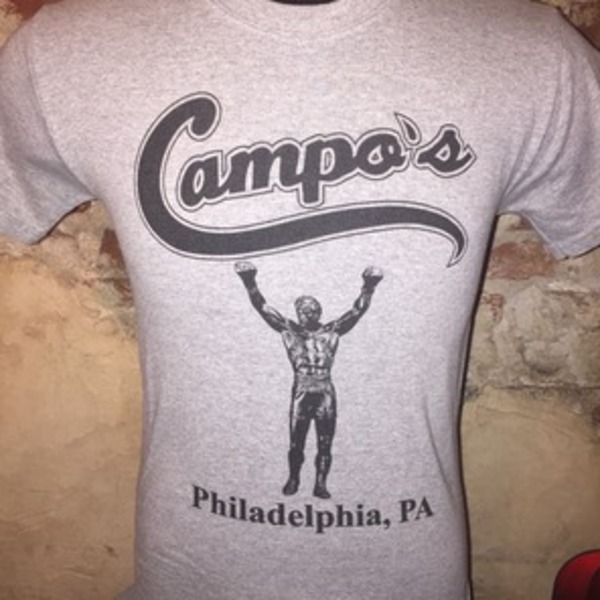 Are you ready to say, "Been there, done that, bought the tee-shirt?"
All of which begs the question: What if you don't have plans to visit to Philly anytime soon? Enter FoodyDirect. There's no better place to experience the taste of Philadelphia — not to mention all of the county's best mail order food offerings — without leaving the comfort of your own home. Just place your order, and they'll deliver a Philadelphia cheesesteak (or two, or a dozen) straight to your door.
What did Rocky Balboa nosh on after a KO? We can't say for certain, but we'd bet he's gone a round or two with a Campo's Deli cheesesteak. Isn't it time you found out what all the fuss was about? Shop foods today to taste for yourself.