By July we're already midway through prime grilling season. And while many people spend the entire long cold winter anxiously awaiting summer nights of chilling and grilling, many home cooks run out of steam when it comes to deciding what to cook right around now. Read on for six tips aimed at helping you keep things fresh and exciting well into September.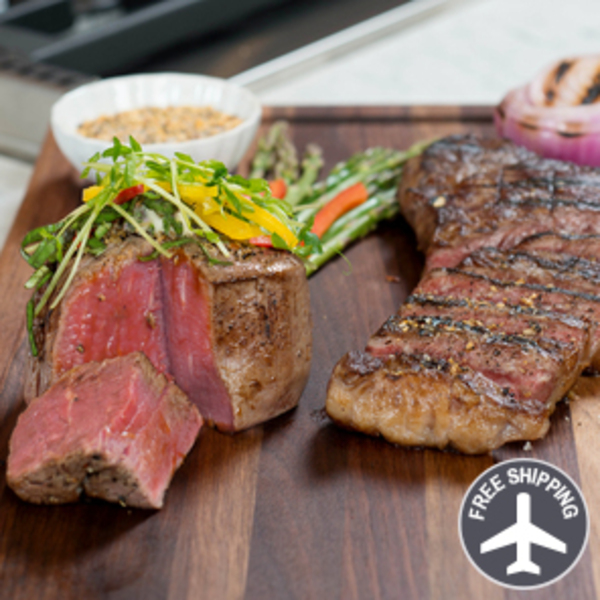 Imagine premium steaks…hot off YOUR grill.
1. Maximize Your Meat
If you've been buying your burgers, hot dogs and steaks from the meat aisle at the grocery store, you're missing out on the chance to serve up the real deal.
Take mail order steaks, for example. Sourced from the country's best butchers, FoodyDirect's assortment of hearty porterhouse, ribeye, filet mignon, and other premium steaks from the likes of Flannery Beef, Chicago Steak Company and Pat LaFrieda promise to make dinnertime exciting again.
One other tip for grilling up the most tender steaks? Cut against the grain.
2. Load Up on Lobster
Anyone can boil lobster in a pot, but grilling this crave-worthy crustacean brings out its sweet flavor in a uniquely delicious way. The best part? It's incredibly easy: Just brush with butter, grill, and serve with a side of lemon.
And really: what says "summer at the coast" quite like succulent grilled lobster…even if you're noshing on it in your own backyard?
3. Dress Up Dessert
Dessert may be the last thing that comes to mind when you think about grilling, but the truth is that grilling everything from sugar donuts to pound cake intensifies the flavor.
Top with gourmet ice cream, fresh berries, or whipped topping for an amazing — and surprising — end to any meal.
4. Satisfy with Spices
The phrase "spicing things up" can also be taken literally. Here, we're talking about the power of spices to take food from bland to bam in seconds straight. Using different sauces and rubs can completely alter the taste of your next meal.
You could try to experiment with your own spice mixes, but remember: summer days are dwindling. Why not save time and guarantee results by making Maurice's signature spices your own?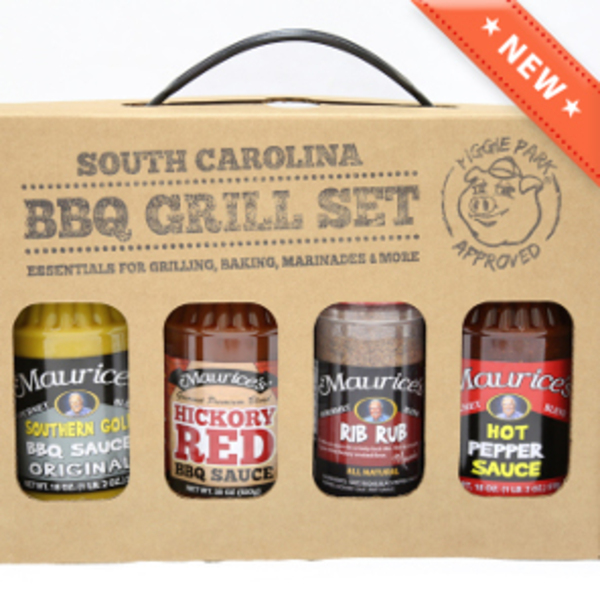 Make Maurice's secret recipes your own.
5. Check Your Technique
While ingredients are everything when it comes to serving up a satisfying meal, technique is also an invaluable component in putting your best foot forward. From properly heating your grill (20 to 30 minutes with the lid down) to resisting the temptation to flip except once (this helps it get that toothsome char) making sure your cooking methods on-point is a simple trick for elevating your grilling game.
6. Invite Over Some Friends
Nothing spices up a meal better than good company. Whether you invite the neighbors over for an impromptu gathering or how your family's next reunion, adopting a "the more the merrier" approach to grilling keeps things exciting.
Just because summer's coming to an end doesn't mean you have to be serving up the same foods to the same people all season. Instead, follow these six tips to take back the grill this season. Browse our mouth-watering barbecue and other tasty things to toss on the grill today.