The song may enthuse that "everybody loves a parade," but we feel safe swapping out another two-syllable "p" word instead: "picnic." From the exhilaration of dining al fresco to the care that goes into planning a magical meal, there's nothing quite like a simple afternoon with a basket and blanket for two or a grander gathering for family and friends. With June 18th's International Picnic Day on the horizon, let's count down a few ways to pull off the perfect picnic.
1. Scout a Spot
One of the most important parts of picnic planning is finding the right setting. From a local park to your backyard patio, picnic-friendly locations abound.
One must-have, however? Shade. Summer days can be scorchers, so think trees, umbrellas, tents, and other undercover spaces can ensure that guests are comfortable throughout the event.
Accessibility is key: If you are expecting seniors or people with physical limitations, make sure they can easily come and go.
2. Make Comfort Count
Speaking of comfort, while some people may feel at home plopping down on the grass, others will need different accommodations. Bring along plenty of blankets, throws and cushions for your guests to laze upon. Don't have enough? Make it a BYOB ("Bring Your Own Blanket") affair instead. An added benefit of piling on the blankets? While the great outdoors offer up plenty of decorative charms of their own, these also add color and flair to your gathering.
For larger parties, meanwhile, portable picnic tables and chairs can help you serve up a stylish soiree.
3. Manage the Mood
From colorful tableware to ambience-enhancing tunes, seemingly small details help establish the mood. Are you going for intimate and romantic or festive and playful? Let the desired feel of your party guide everything from your invitations to your color scheme.
If you plan for the party to continue into the evening hours, don't forget about lighting: twinkle lights, candles, votives and lanterns add both form and function.
4. Set the Table
While picnics may seem relatively fuss-free and anything-goes compared to other gatherings, one party-planning detail deserves your full attention: The food.
Guests still hungry after the food is gone is a party planning faux pas under any situation, so make sure to stock up on everything from picnic mainstays (barbecue and pies) to more sophisticated offerings, like gourmet cheese plates and charcuterie.
If pulling this all together sounds more like work than fun, it doesn't have to be a chore thanks to one well-kept secret of some of the country's best party planners. Mail order foods. Extensive options, high-quality, and ease, above all else, are just a few of the reasons so many contemporary hosts turn to companies like FoodyDirect when planning everything from small family picnics to large corporate bashes.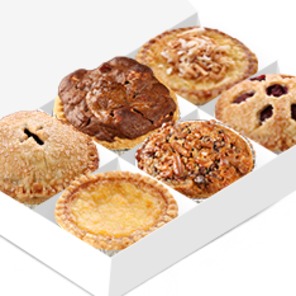 5. Have a Plan B
You can control nearly every detail of your picnic down to one final, yet critical, detail: the weather. Do you have a Plan B in the event of rain, high winds, or other less-than-picnic-friendly weather? Scheduling a rain date in advance, erecting a tent, or having a backup, indoor location can spare you from the heartache of having to cancel and/or the headache of trying to reschedule in the action-packed summer months.
While planning a picnic does take some preparation, planning ahead can significantly trim down the work. Not to mention that a sunny afternoon with beautiful scenery, good company, and exceptional food is well worth the effort. To start your picnic planning in time for International Picnic Day, shop foods today.