Every February 14th, people all over the country observe Valentine's Day. But does the holiday really celebrate what you think it's celebrating? As it turns out, the history of Valentine's Day may come as a shock to many. But, regardless of its lesser-known and surprisingly ominous origins, however, Valentine's Day has evolved to become the year's biggest testament to affection, admiration and, of course, love. Here's a closer look at everything you've always wanted to know about Valentine's Day.
A Dark History
The association of Valentine's Day with the color red may be slightly more literal –and gruesome — than most people realize.
While no one knows exactly when it began, most historians trace the holiday's roots back to ancient Rome where, according to NPR, "men hit on women by, well, hitting them," during the feast of Lupercalia.
Held between February 13th and February 15th, this holiday paid homage to the Roman God of Fertility. Alas, there were no adorable, arrow-wielding, diaper-bottomed cupids during these celebrations, which, instead, comprised everything from animal sacrifices and naked revelry to misguided fertility rites and a "matchmaking" lottery.
The name of the holiday can also likely be attributed to ancient Rome — specifically to the execution of at least two different men named "Valentine" (not the luckiest of monikers back then, apparently) who were executed on the same day — albeit in varying years — by Emperor Claudius II. The Catholic Church canonized them as saints and named St. Valentine's Day in their honor.
In the 5th century, Lupercalia and St. Valentine's Day were merged into one festival by Pope Gelasius I. Out went the actual violence, and in came theatrical portrayals of the brutality with a greater focus placed on the love angle. At the same time, the Normans were celebrating a holiday of their own called Galantine's Day. The word "Gelatine" literally translates to "lover of women," and was "likely confused with St. Valentine's Day at some point, in part because they sound alike," according to NPR.
Make Way for Romance
All of which begs the question: When did sweet cards, sweet gestures, and sweet chocolates enter the picture? We may have birds to thank for that, according to the Library of Congress website, which reveals that
"The romance we associate with Valentine's Day may spring from the medieval belief that birds select their mates on February 14th."
Human lovebirds followed suit by choosing to honor the objects of their affection with written expressions of love on that day.
Also playing a pivotal role in the romanization of Valentine's Day? Shakespeare and Chaucer, who both incorporated the holiday into their writings. Over time, this led to widespread adoption of the holiday as a time for feting loved ones — first in Britain and eventually throughout the continent.
Handmade paper cards first appeared during the Middle Ages, with factory-made cards making their debut during the industrial revolution. One charming tidbit? Factory workers usually colored these cards by hand before more advanced printing techniques, including machine-sewn lace and ribbons, were developed.
Esther A. Howland is credited with originating America's first mass-produced Valentine's Day card in 1848, which earned her the nickname, "Mother of the Valentine." According to the American Antiquarian Society,
[Howland] "created many innovations in valentine design. She introduced layers of lace, wafers of colored paper placed beneath lace, three-dimensional accordion effects, and a mechanical bouquet in which pulling a string moves flowers aside to reveal printed verses underneath. She insisted that verses and mottos not appear on the outer surface of a card. A shrewd businesswoman, she instructed her girls to write a red "H" on the back of her valentines to distinguish them when she encountered rivals."
She earned $75,000 in her first year of business — a serious haul at the time — and kept at it for the next 30 years.
Kansas City, Missouri's Hallmark company got in on the mass production of Valentine's Day cards in 1913, and the rest is holiday history. (Which is not to say it was all sonnets and roses from that point forward. The holiday still had some brutality ahead: On February 14, 1929, AKA the "Saint Valentine's Day Massacre," a group of Al Capone-led Prohibition Era gangsters disguised themselves as police officers and shot up seven members of a rival gang in Chicago.)
Valentine's Day Today
Despite its sordid past, Valentine's Day is embraced today by people all over the world for its more agreeable aspects. Just how big of a holiday has it become? We've rounded up some fascinating trivia, courtesy of Holiday Insights:
Just under 40,000 couples convened in Mexico City in 2009 and kissed for 10 seconds. The purpose of the gathering? To secure the world record for "the most simultaneous kisses."
Every year, approximately 110 million roses — most of them red — will be sold and delivered in the three days surrounding Valentine's Day.
While more than half (60 percent) of American-grown roses are produced in California, their numbers can't begin to compete with the vast amount of roses imported from South Africa.
Men account for nearly three-quarters of Valentine's Day flower-buyers. While women trail at just 27 percent; of these, a full 15 percent are sending the flowers they buy to themselves!
About one billion Valentine's Day cards are exchanged each year. This makes it the second-largest seasonal card-sending occasion of the year, bested only by Christmas.
In the Victorian era, people didn't sign their Valentine's Day cards. Why not? Because doing so was thought to be bad luck.
People don't just give Valentine's gifts as an expression of romantic love. Teachers actually receive the largest number of Valentine's Day cards in the US, followed by children and mothers. Three percent of pet owners, meanwhile, give their dogs, cats, bunnies and snakes gifts on Valentine's Day every year.
Not all Valentine's day cards are sappy — roughly 25 percent fall into the humorous category.
While some people choose to observe the holiday with just cards and phone calls, many go the extra mile by celebrating in other ways, such as with gifts (48 percent), special dinners (37 percent), candy (33 percent) and flowers (19 percent).
A whopping 35 million-plus heart-shaped chocolate boxes are sold annually for Valentine's Day.
Millions of letters addressed to "Juliet" are sent to the Italian city of Verona every year on Valentine's Day. Why? Because this is where Shakespeare's legendary (and ill-fated) lovers Romeo and Juliet lived.
The phrase, "wearing your heart on your sleeve," dates back to the Middle Ages, when young people would draw names to determine their Valentine's and then display their picks on their sleeves for a week.
During the 17th century, women thought that eating hard-boiled eggs and sleeping with bay leaves pinned to their pillows on Valentine's eve would lead to dreams of their future husbands.
The heart has become the symbol of romantic love because people one believed that the heart physically housed the human soul.
According to the Greeting Card Association, roughly one billion cards are now sent on February 14th every year — making it second only to leading card-sending holiday of Christmas.
The Ultimate Valentine's Day Gift
So when and where does chocolate enter the picture? Writes Smithsonian magazine, "Chocolate really has a history as a love food." Cacao was a sought-after commodity among Mayans and Aztecs, who not only included it as an ingredient in a popular concoction of cornmeal, vanilla, honey, and chilis but also used it for more practical purposes: to pay their taxes.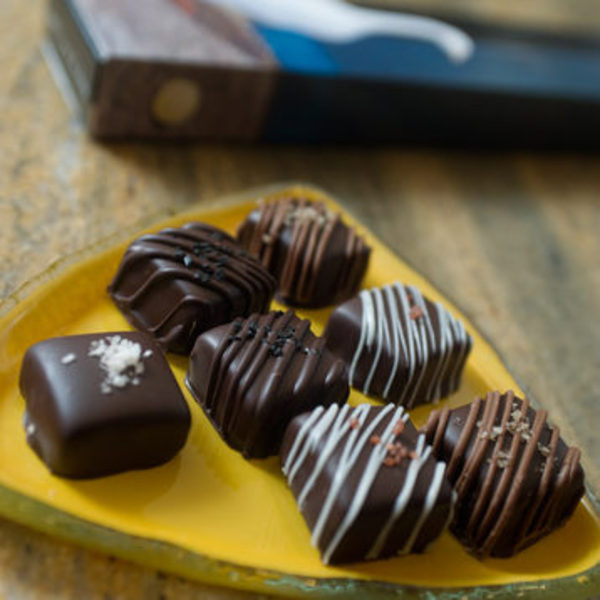 Chocolate also had a major moment in 15th century Europe. Says Smithsonian,
"Chocolate houses began to rival coffee houses as social gathering spots" in London, while in France the elite consumed massive quantities of drinking chocolate daily — many with amorous intentions. One of chocolate's most famous fans, Marie Antoinette, tasked an official "Chocolate Maker to the Queen" with devising creative versions of the treat, including "chocolate mixed with orchid bulb for strength, chocolate with orange blossom to calm the nerves, or chocolate with sweet almond milk to aid the digestion."
It wasn't until the mid-1800s, however, that chocolate and Valentine's Day become inextricably intertwined. Richard Cadbury (of THE chocolate-making Cadburys) started making and selling "eating chocolates" as a means of using the cocoa butter extracted during the creation of drinking chocolate. Dubbed a "marketing genius" by Smithsonian, Cadbury began "putting the cupids and rosebuds on heart-shaped boxes" in 1861, thereby laying the groundwork for all the Hershey's and Russel Stover and Whitman's boxes to come. Today, Valentine's Day sales in the U.S. have reached nearly $20 billion annually.
Valentine's Day, 21st Century-Style
While professions of love in 2017 may be just as likely to come via text, email or e-card as they are via U.S. mail, there's still no substitute for a good, old-fashioned gift. But just because the tradition of giving chocolate on Valentine's Day dates back hundreds of years doesn't mean you can't take a more innovative — and infinitely more delectable — approach when selecting chocolate gifts for this year's lucky recipients. Skip the trip to the drugstore or supermarket and, instead, click your way to gourmet mail order food company FoodyDirect, which offers a consummately curated collection of the country's finest artisanal chocolate offerings.
In addition to chocolate, there are plenty of other ways to show your affections for loved ones, including everything from serving a romantic meal for a special someone to throwing a bash for all of your favorite people.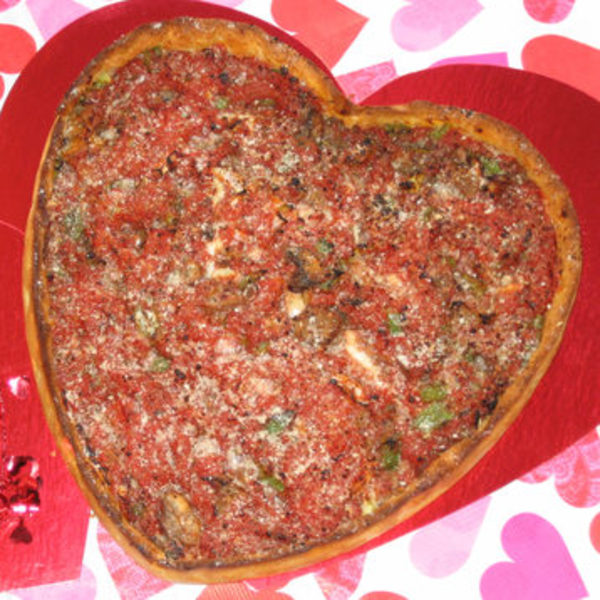 "Chocolate's connection to Valentine's Day is a prime example of virtue finding its just reward, although it took centuries for the two essentials elements – the rise of chocolate as a popular food, and the celebration of Valentine's Day as a holiday – to merge,"
writes Smithsonian magazine. But chocolate is also far from the only food associated with romance. From oysters to heart-shaped pizza, FoodyDirect has you and your loved ones culinarily covered this February 14. Shop chocolate, romantic dinners, and other epic and unforgettable Valentine's food gifts today.