While the holiday season may seem like an eternity away, it will be here before you know it. Wouldn't you like to be ahead of the game this year when it comes to your corporate gift giving plans? Unfortunately, too many companies fail to get out in front of their corporate gift giving. The result? Disjointed, shoddy, and less-than-adequate outcomes — a result most companies simply can't afford in today's increasingly competitive business landscape.
As we gear up for prime gift-giving season, let's take a closer look at the importance of corporate gift giving, along with highlighting one type of gift which makes a particularly positive impression on everyone from clients to business partners to employees.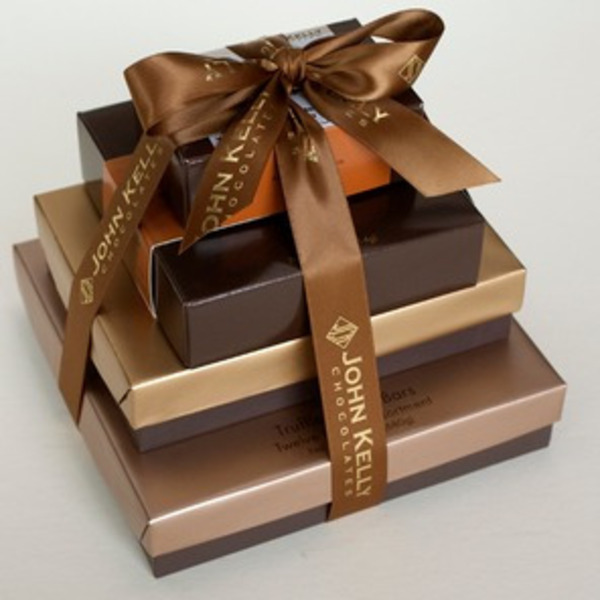 Show the heights of your appreciation with a tower of chocolate.
Why Are Corporate Gifts So Important, Anyway?
There are many reasons to give corporate gifts. From wooing future clients to thanking current employees, there's nothing more important in business than relationship-building. Thoughtful and appropriate gifts can go a long way in expressing your commitment to your professional relationships. Contrary to what some people think, corporate giving is much more than merely a "nice thing to do." Rather, it's a smart strategy — one which can reap dividends for your organization. With the proper execution, that is.
But how do you decide who has earned a spot on your corporate giving gift list? Here's one simple yet effective rule of thumb: Choose people who did, do, or will mean something to your organization.
Choosing and Choosing Well
Deciding who receives gifts is only part of the equation. Equally important? Figuring out who is getting what.
There are two overarching strategies when it comes to deciding what to give. The first approach is one-size-fits-all: Choose one gift which is appropriate for all recipients. While honing in on a gift which will be appreciated by everyone can be tricky, it can also save both time and money.
The second approach is to personalize each gift for its recipient. While this is is a more laborious process, it's also more likely to wow your recipients.
Some enterprising organizations employ a combination of the two by implementing a tiered method which categorizes recipients and the gifts they'll receive by level of importance/cost of gift.
Before you can even begin selecting gifts, it's essential to know which strategy — or combination of strategies — you plan to use.
Why People Favor Food Gifts
We are living at a time in which people are eschewing excess for usefulness. We are also living at a time when more and more people are joining the "foodie" movement. What do these two things add up to for clever organizations looking to improve on their corporate giving strategies? Unprecedented opportunities to impress key constituents through mail order gourmet food. While average food gifts may scream "ORDINARY!", gourmet gifts show your willingness to go above and beyond — an attribute recipients will recognize and reward with everything from loyalty to referrals.
Another reason why food gifts top the list? They are personal and shareable — two things beloved by one particularly sought-after demographic of today's workforce: the Millennials. From clients craving all things carnivorous to employees with a sweet teeth, food gifts aren't just a way to say "thank you," but also to demonstrate a connection with the recipient — something Millennials seek in the businesses where they work and spend their dollars.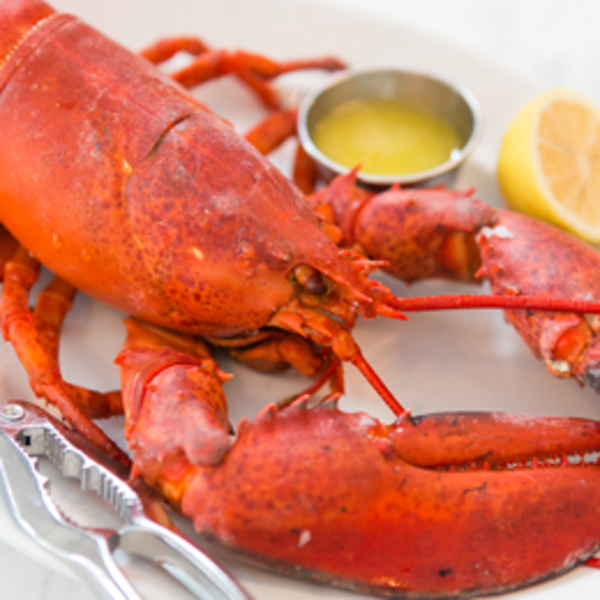 A deliciously different way to say "thank you."
August may seem way too early to start planning this year's holiday gift-giving strategies, but the reality is that it's never too early to begin strategizing best practices for enhancing relationships with the people who contribute to your company's ongoing success. Browse our most popular delicious food gifts to get started today.