St. Patrick's Day comes around only once a year, which is why so many people revel in making the most of this annual observance. That's why Daylight Savings Time (DST) is particularly well-timed this year. Its arrival just five days prior to St. Patrick's Day means revelers can pack an extra hour of evening sunlight into their St. Pat's party plans. Not only that, but St. Patrick's Day also falls on a Friday this year, meaning no early morning alarm clocks will be ringing the following day.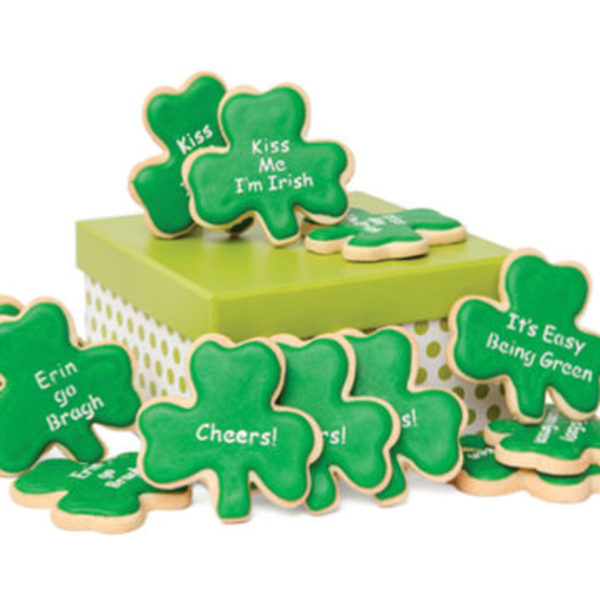 Looking for yet another reason to host a bash of your own? How about the fact that it's never been easier thanks to gourmet food delivery.
The Saint Patrick's Day Tradition
While St. Patrick's Day may have originated to pay tribute to St. Patrick, one of Ireland's patron saints whose life (and martyr's death) dates way back in the fifth century, the holiday hoopla has evolved to become a global celebration of all things Irish. While the color green, vibrant culture, charming music and, of course, pints of beer are all symbolic of Ireland and therefore central to most St. Patrick's Day events, another thing also comes to mind — and belly — when thoughts turn to March 17th. The food.
Eating Like the Irish
An old Irish proverb goes, "All living things must be fed," while another insists, "Laughter is brightest where food is best."  These are concepts taken to heart among the Irish and the people who love them. The takeaway for St. Patrick's Day hosts and hostesses? Make sure you have plenty of food on your table.
The good news? This doesn't have to mean slaving away on a meal like the fabled apron-clad, stovetop-watching Irish mammies found in traditional Irish households. Instead, embrace the bounty of St. Pat's -themed gourmet food online as your own personal pot of party planning gold.
Perhaps no other food embodies the Irish culinary tradition quite like corned beef — a fact made surprising by the revelation that this meal may not actually have ever been eaten by the Irish while still in Ireland. Rather, it made its way onto the menu only after the Irish arrived in America, where it quickly became "the meal of choice for generations of Irish Americans to come," according to IrishCentral. As a result, corned beef — native to Ireland or not — remains the perfect choice when it comes to commemorating the rich Irish-American tradition.
But corned beef is far from alone when it comes to Irish-inspired dishes sure to delight this St. Patrick's Day. From flaky-crusted, hearty pot pies to Irish smoked salmon, tasty options abound.
Of course, no discussion of St. Patrick's Day is complete without mention of libations. Again, you're in luck thanks to gourmet mail order food company FoodyDirect, which has your confections covered with a huge assortment of boozy desserts, including everything from rum cake and bourbon pecan pie to Maker's Mark chocolate bourbon cheesecake and Irish chocolate cake with Guinness Stout.
For a sweet treat that simultaneously serves as dessert and decoration, meanwhile, make sure to check out FoodyDirect's adorable assortment of themed cookies featuring leprechauns, pots of gold, beer mugs, and everyone's favorite Irish good luck symbol, the shamrock.
One last excuse to have the whole clan over for a St. Patrick's Day fete this March 17th? Another Irish expression which goes, "It is pleasant with company at the table; woe to him who eats alone." To start your party planning today, shop foods for St. Patrick's Day and many other events today.