As the first day of spring draws ever closer, the minds of millions of Americans around the country turn to one thing…grilling season! In fact, not only do 80 percent of all U.S. households own a grill, but a staggering 97 percent of grill owners actually used them over the past year.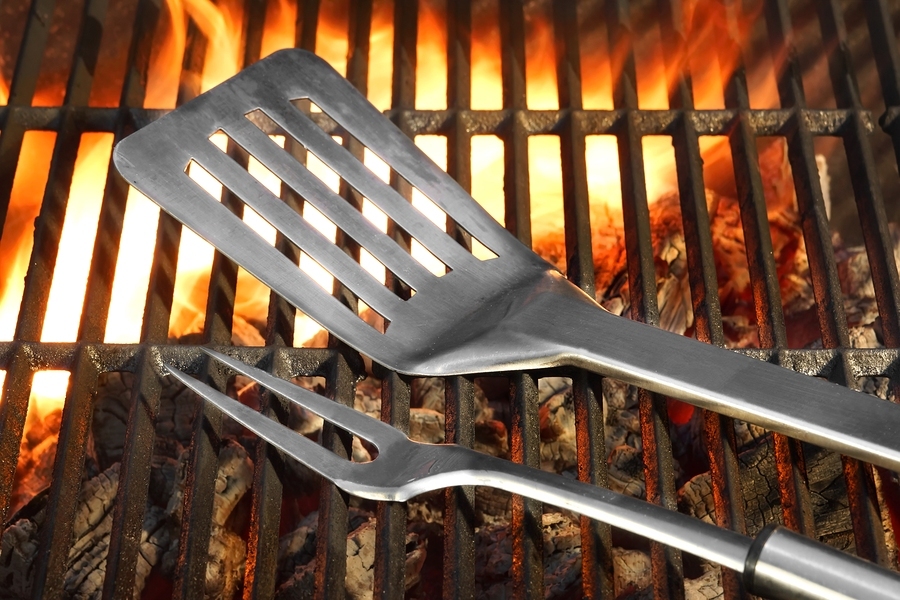 However, serving up the very best barbecue means more than merely tossing some meat on the grill. It takes planning, preparation and — most important of all — tasty food. Let's count down four ways to get your grilling season off to a delicious start.
1. Spring Cleaning
While spring cleaning may typically bring to mind thoughts of sorting through closets and airing out curtains, it means something else for grill enthusiasts: detailing the grill.
Unfortunately, rust can accumulate on your grill grates during hibernation. Ensure a clean surface for cooking by removing the grates and thoroughly scrubbing them clean. Wire brushes and wool pads are particularly useful for this tricky task. Resist the temptation to clean around the grates: removing them gives you complete access.
This is also a good opportunity to inspect your grill for signs of wear and tear. Are all components — from tubes and hoses to knobs and other controls — in good working order? Do you need to order any replacement parts? If it's time for a grill upgrade, meanwhile, you'll have plenty of time to scout out the best deals.
One thing many homeowners overlook? Cleaning the grill's exterior. However, this is also an important task. Why? Because while the outside of your grill may not come into contact with food, its appearance can either make a grand or grimy impression on visiting guests. A quick wipedown with soapy water and a sponge easily eliminates this problem.
Your last grill cleaning step? Light a fire and let it burn for about 20 minutes to do away with any residual cleaning materials.
2. Assess Your Supplies
Your work isn't done just because your grill is good to go. There's nothing worse than getting ready for the arrival of guests than the realization that you're missing a critical supply or ingredient. Are you stocked up on charcoal/lighter fluid, gas torches, grill bricks, and other tools you'll need to execute your favorite recipes? Doing a quick run-through of your supplies in advance of when you'll need them ensures a stress-free "opening day."
3. Make Meal Magic
Why do Americans love the experience of grilling so much? Sure, there's nothing better than gathering with friends and family members on a warm, sunny day. But, ultimately, a party is nothing without the food.
And while you could head to your local grocery store to do the cooking yourself, why not let the experts do it for you? Today's mail order food companies round up the very best barbecue, from Kansas City and the Carolinas to Memphis and Texas, guaranteeing a finger-licking feast. The best part? It couldn't be easier or more delicious.
And don't forget dessert while you're at it. From good-old fashioned pies to gourmet, small-batch ice cream, mail order food delivers the country's best offerings to your backdoor.
4. Prep Your Patio
One final part of throwing a successful barbecue bash? Creating a party-worthy environment. Is your patio, pool area, deck or other backyard space guest-ready?
From encouraging traffic flow and offering adequate, comfortable seating to providing ample shade, lighting, and mood-setting music, giving time to the environment ensures that your guests will be inclined to linger.
Whether you're hosting a romantic dinner for two or a bash for the whole neighborhood, the right decor and accessories can make or break the atmosphere.
Planning ahead offers invaluable peace of mind as the spring countdown continues. And while waiting until the last minute can be a recipe for disaster, these four steps can help you get ahead in the grilling game. Shop foods today to stop dreaming about the fun ahead and start prepping for grilling season.