WKRP. The Reds. The Brady Bunch. Cornhole. Cincinnati has many claims to fame, but there's one clear winner topping the list. Food. From world-famous chili to award-winning ice cream, Cincinnati is known for its extraordinary culinary tradition. Let's take a closer look at a few of the reasons foodies flock to The Queen City for its celebrated epicurean offerings. Skyline Chili No discussion of Cincinnati is complete without acknowledging chili — a beloved local delicacy. Skyline, in particular, is known for its generations-strong recipe, which features a signature blend of cinnamon, clove and chocolate. With origins in Kastoria, Greece, it endures today as a Cincinnati taste tradition.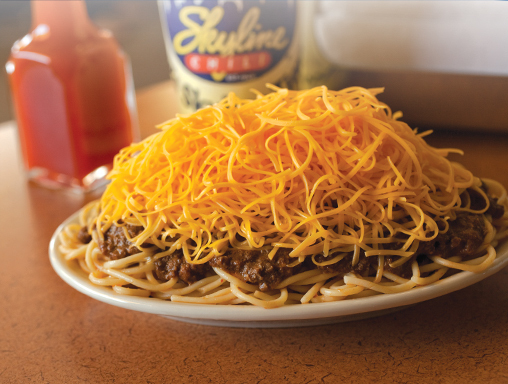 Is your way 3-Way?
Non-locals hoping to nosh on this foodie favorite can now get their Cincinnati-style chili on thanks to FoodyDirect's Just Send Me The Chili. Each can offers a heaping helping of the good stuff delivered straight to your door. But before you dig in, you'll need to learn the lingo: enjoy with spaghetti and cheddar cheese ("3-way"); with spaghetti, cheddar cheese, onions or beans ("4-way"); or with spaghetti, cheddar cheese, onions and beans ("5-way"). Since you may get hooked after that first flavor-packed bite, FoodyDirect makes it easy to get your fix thanks to its mega-sized Just Send Me More Chili. The Montgomery Inn Rumored to be a favorite of every president since Gerald Ford
— not to mention countless other members of the celebrity set — the Montgomery Inn is known for its terrifically toothsome hand-trimmed ribs, juicy pulled pork and addictively delicious barbecue sauce. And you don't even have to wait in line for hours like the locals do, thanks to FoodyDirect's Montgomery Inn Rib Slabs and Montgomery Inn Pulled Pork. If your tastebuds are torn, why not try both? FoodyDirect offers the ultimate Best of Both Worlds BBQ Package, which also throws in the restaurant's famous buns along with a bottle of its terrifically tangy sauce. Graeter's Ice Cream And be sure to leave room for dessert. No Skyline or Montgomery Inn meal is complete without a scoop –or three! — of Graeter's landmark ice cream. Known for making its signature gelatos the authentic way, Graeter's handcrafts its ice cream in two gallon batches in an act that's more craft than cooking. This tradition dates back to the late 1800s when Louis Graeter moved to Cincinnati and began selling his creamy confections at a street market.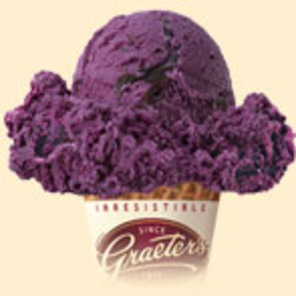 No chocolate chips here….Graeter's uses chocolate chunks!
The company uses only the best ingredients, including slow cooked brown sugar, southern pecans, and triple-washed black raspberries for exceptional quality and taste. FoodyDirect makes it easy to get the full Cincinnati dining experience thanks to dinner and dessert combos, such as the Skyline Dinner for 2 and the Cinci Triple Play. While Cincinnati is a must-do destination on many bucket lists, don't fret if it's not on your immediate travel itinerary. Instead, let FoodyDirect be your guide as you click your way through a one-of-a-kind culinary tour of Cincinnati. Joanna Hughes is a freelance writer specializing in everything from style and fashion to food and travel.