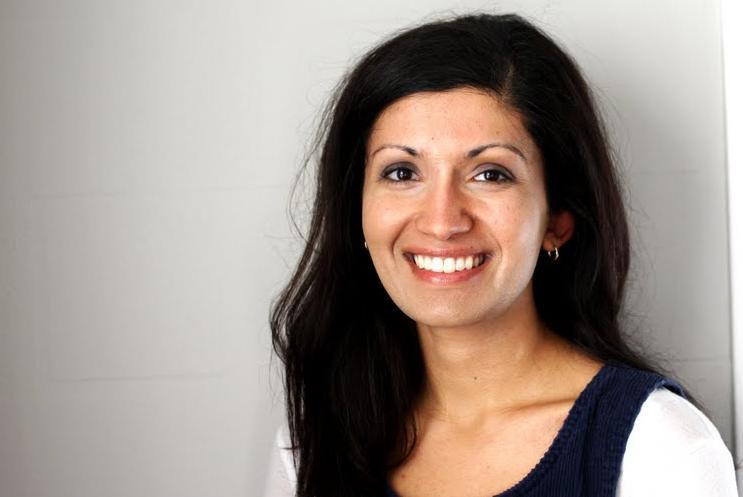 "I love the way that sharing our experiences gives us ways to relate to one another, from a very surface level of failing at a recipe to a much deeper level of grieving a loss of someone we love. Because food is such a big part of life, it only makes sense to me to talk about the two together."
This was the response from Shannalee Mallon, author of the blog Food Loves Writing, when asked how personal stories can help people relate to the food they're passionate about.
Food blogs have changed the way we perceive the role of food critics and their purpose. With the post-modern meltdown of the information explosion, critics may no longer be expected to be impartial arbiters of good taste, causing some to question their validity in this modern age; the proliferation of food blogs, as well as social sites like Yelp, indicate that there is more need than ever to award excellence, wherever we find it, as well as share our personal stories and recommendation.
Shannalee Mallon took a moment to tell us about her journey with Food Loves Writing, some tips and recipes she's unearthed along the way, as well as some local cuisine to check out next time you're in Nashville!
How did Food Loves Writing get started?
I started FLW in August 2008, on the anniversary of the day my grandma, who loved cooking, passed away. I was fairly fresh out of grad school, working a desk job and looking for a creative writing outlet, and I wanted to learn how to cook. The blog was a place to do all those things. I quickly found a friendly, inviting community in the food blog world and was hooked.
What does being a foodie mean to you?
Ha! True confession: I rather dislike the term foodie, although I very much like the idea behind it. I think being someone who enjoys food means being someone who finds pleasure in the tastes and textures, smells and sounds of preparing a meal. It also means finding pleasure in simple but important things, as food is both entirely common and entirely essential.
You feature recipes in a variety of subjects on Food Loves Writing, including Breakfast. What are a few of your favorite breakfasts, either made at home or found at restaurants? How can a nice breakfast set the mood for the rest of your day?
My husband, Tim, and I are die-hard smoothie drinkers and have one almost every morning as our go-to quick breakfast choice. But I so enjoy the mornings we can linger over homemade waffles and lattes or vegetable omelets and toast. There is something deeply settling about making time to slow down before you begin the hurry of the day.
You also feature a wide range of desserts. What are a few of your favorite desserts? Do you have any advice on some healthful desserts, for people who still want a treat but are trying to take care of themselves?
We definitely have sweet teeth in our household! The biggest thing that's changed the way I make desserts is moving toward natural and wholesome sweeteners. For us that primarily means coconut sugar, maple syrup and honey, along with fruit. When the minerals are still intact in a sweetener, you are actually getting nutrition in that dessert as well as a treat.
What are a few of your go-to seasonings, as far as entrees are concerned? Do you have any brands you're particularly passionate about? Do you have any advice for people, when preparing a flavor palate for a dish? Busy or simple?
I lean toward simple. When we roast vegetables, that often means coconut oil, salt and pepper, little else. But I will also say I love garlic – the more, the better! – and lately have found myself drawn toward anti-inflammatory turmeric as well as obsessed with the spicy kick of ginger.
In your opinion and experience, what difference does the quality of ingredients make?
It's a huge difference. My entire life changed in 2010 when I started moving toward whole, unprocessed foods, and I'm not exaggerating. Not only did my health change (I lost weight, improved digestion, went off medication eventually), but also I began delighting in the natural ingredients given to us in this world. Julia Child used to say that a good roast chicken should taste "chickeny," and I quite agree. Tasting things as they are, with a little embellishment or accessorizing, is such a pleasure.
Do you have a few words for people who feel like they are too busy, or aren't skilled enough, to make gourmet food at home?
Don't make gourmet food. Make easy food. I am a lazy cook in many ways and like to stick to simple meals with simple ingredients prepared in simple ways. Don't let anyone tell you that you have to spend all night making dinner. Find a few strategies you like and keep growing in them.
You and your husband Tim are based out of Nashville. Are there any outstanding eating establishments you'd recommend for people visiting?
So many! Nashville's a great restaurant town. Some of our favorites are Marche, Margot, City House, Epice, Smiling Elephant and Rolf & Daughters. For coffee shops, we especially dig The Jam and Fido, and for quick lunches, we love Baja Burrito and Bella Nashville, a Neapolitan-style pizza place in the downtown farmers' market.
You have a post on your website about starting a food blog, as well as why you should start one. What are some reasons someone might consider starting their own food blog?
We're all made to make something, and blogging is a great exercise in writing, photographing and, in the case of food blogging, cooking. It's a way to express yourself and a way to connect with like minds, and it's rewarding to get to put together little posts week by week. Starting Food Loves Writing has brought me so much: jobs, friendships, even my husband! If you feel like you want to start a blog, DO IT.
For more updates from Food Loves Writing, like them on Facebook, and follow them on Google+, Twitter, Instagram, and Pinterest.