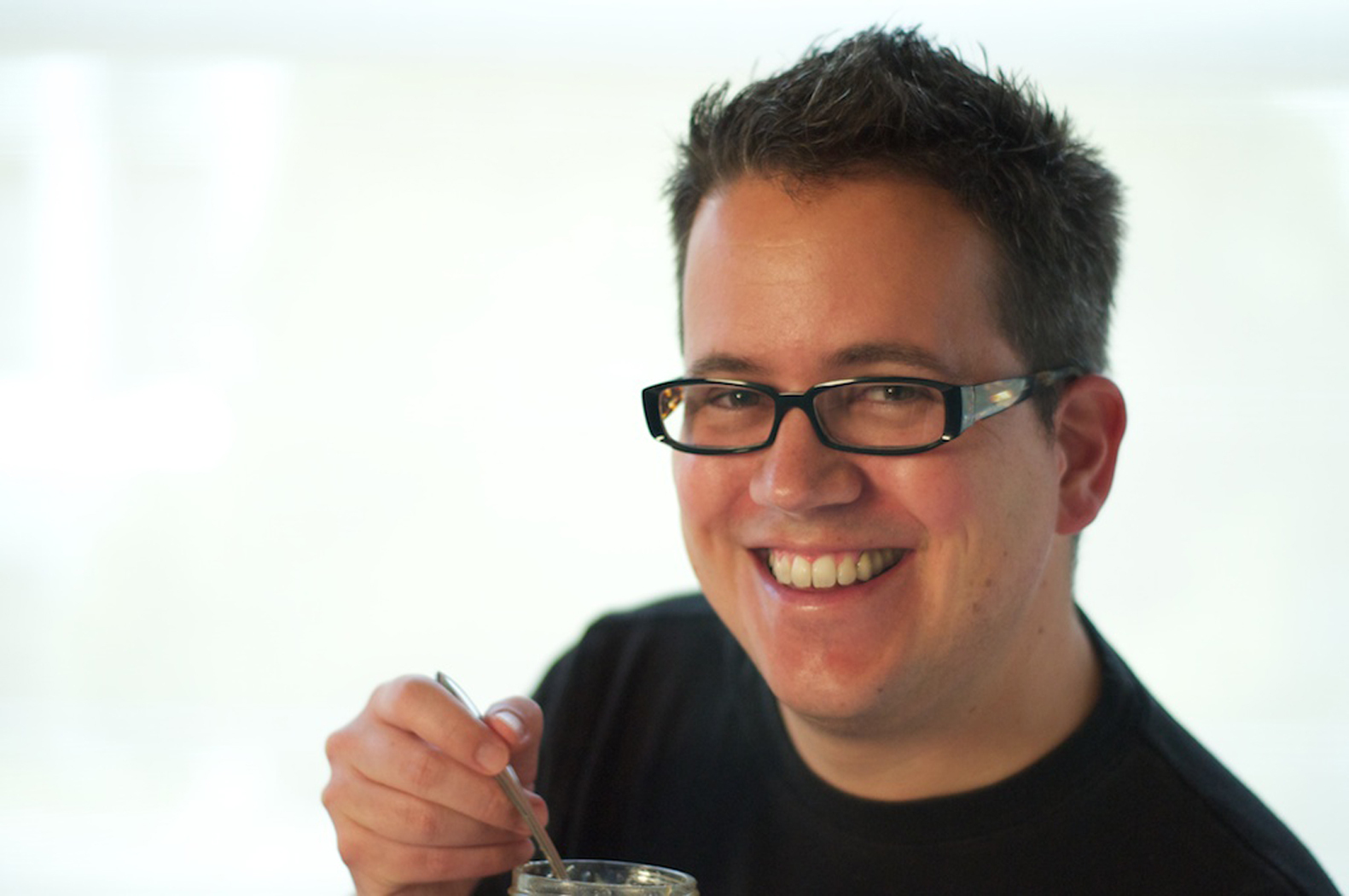 Fermented foods are a hot commodity right now, because they are nutritious as well as delicious. So are DIY projects, especially for people who can't afford to pay other people to do things for them.
Sean Timberlake brings both of these together at Punk Domestics. Originally inspired by the wealth of knowledge available on canning and food preservation, Timberlake set out to collect all of that information in one place.
He took a moment to tell us about fermented cheese and some great places to eat the next time you're in San Fransisco.
How did Punk Domestics get started? What's the concept?
After I started my personal blog, Hedonia, I became interested in canning and food preservation. Many of my food blogging friends, all of whom were smart, erudite and adventurous, expressed fear when it came to canning and other preservation projects. I wanted to create a site that aggregated all the excellent content out there on the topic and inspired people into action.
How is Punk Domestics different than the other food sites around?
It's similar in a sense to other aggregators like Tastespotting and Foodgawker, but it's not just food porn. Every contribution to the site must have a recipe, technique or tool (or any combination of those) while discussing one of the prescribed topics of the site, like pickling, cheese making, etc. If it doesn't, I don't approve it.
When you click through to a contribution on the site, I guarantee you will come away with some nugget of knowledge, like a recipe that works, a new way of preserving something, and so on. I know I learn something new every day.
What have been some of your favorite dishes or projects over the course of writing the site?
By way of contributions to the site, I've been inspired to do a lot more lactofermentation. There's always a jar of sauerkraut or kimchi in the fridge, and I've had a lot of fun dabbling with other vegetables. I also engaged with 2011's Charcutepalooza event, and took the leap into making charcuterie and salami in the home. I started with duck breast prosciutto, which is easy enough that anyone can do it in their kitchen, and have gone on to make things like pâté and salami.
What are a few things you'd like to say to people who think you have to be rich to have and enjoy fine things in their lives?
Nothing could be farther from the truth. One of my favorite quotes is from Epicurus: "Not what we have, but what we enjoy, constitutes our abundance."
How much money does someone stand to save over the course of a year by taking on some of the DIY projects you write about?
Potentially a great deal. By way of example, every year we can offer a huge amount of tomato puree. We get the tomatoes from a local farm for about $1.25 per pound. It takes about 22 pounds to get seven quarts, which comes out to about $3 per quart. Organic crushed tomatoes on the shelf cost more than $6 for 28 ounces, or about $7 per quart. If you're mindful of what products you use in sufficient quantity and make and preserve them yourself, your costs go down.
How hard is it to get into some of the projects like pickling for instance? What would you say to people who are intimidated about getting into things they've never tried before?
Pickling is the easiest of all; I consider it the gateway drug. That said, not all pickles are created equal. Start simple with hardy vegetables. Pickled carrots are easy and delicious. Unfortunately, some of the things that people want to do most can be the most tricky. Dill pickles, for example, go mushy very easily. There are certain tricks, like ice brining and using a grape leaf in the ferment, that keep them crisp; but if you just dive in and it's a failure, it can be discouraging. Similarly, with jam, strawberry is the hardest to get a good set on it, because ripe strawberries have very little pectin. But try your hand at apricot jam, and it's a sure thing.
You write a lot about pickling on Punk Domestics. What are some of the health benefits of eating fermented foods? Do you have any recommendations for people getting into eating fermented stuff but aren't that used to it yet? Where should they begin?
Sauerkraut is definitely fermentation 101. All it takes is cabbage and salt, plus some spices if you like. Over time it transforms from just salty cabbage to crisp, sour kraut. Pure magic! From there you can expand and play with other ferments. The bacteria that you develop during fermentation are very good for the microbiome – the colony of bacteria in your gut that not only aid digestion and overall health, but may control our moods. It's fascinating stuff.
How can undertaking DIY projects help people forge new memories and deepen relationships?
Do it with a friend! I mentioned our tomatoes above. For years, we've done this with friends. Many hands make light work, and it's just plain more fun. I also have a circle of friends that gets together periodically to make sausage and such. We call ourselves the Meat Club. It's a great way to dabble in different things.
What are a few of your favorite dishes, and where did they come from?
You wouldn't know it from my name, but I'm half Italian American, so a nice plate of pasta is the ultimate comfort food. My husband has also become an excellent pizzaiolo, and pizza on Fridays are a ritual at our house. I am very grateful for this. But I love food from all parts of the world. I can eat sushi until I burst. I'm mad for a good taco. And I consider ice cream its own food group.
What are a few of your favorite places to eat and shop near where you're based, and why?
We live in Noe Valley, in San Francisco. Hands down our favorite restaurant not just in our neighborhood but in the city is Contigo, just a couple blocks from our house. It's Catalan food with California inflections. We're also fortunate to live a short walk from the vibrant Mission District, so you'll sometimes find us at Urchin Bistro, Tacolicious, Bar Tartine or any of the other amazing restaurants in the neighborhood. As for shopping, we are dangerously just three blocks from Omnivore Books on Food.
For more updates from Punk Domestics, like them on Facebook, and follow them on Twitter.