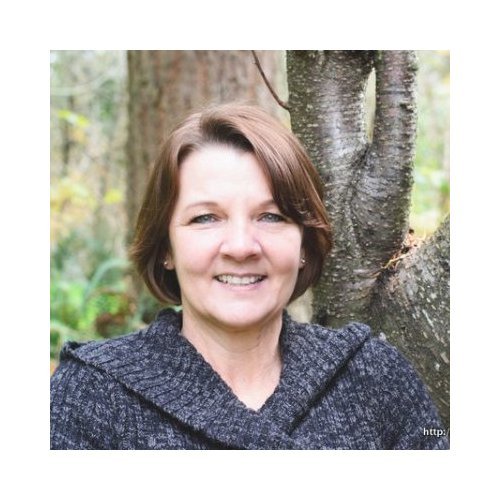 Some people think that in order to lose weight and be healthy, their life must be full of hardship and renunciation. They think they'll have to give up all the foods that they love in order to look and feel how they want.
Kristi Rimkus, of Mother Rimmy's Cooking Light Done Right, is here to remind us that just isn't so, that there are all manner of amazing, decadent dishes out there that are good, and good for you.
Kristi took a moment to speak to us from her farm outside of Seattle, Washington, to share some of her favorite foods, tips, and inspiration.
Can you introduce our readers to Mother Rimmy's? Where are you based out of, and how did you get started with the site?
I live in Snohomish, Washington, in farm country just outside of Seattle. We moved here a few years ago when our son and daughter left for college and we love it!
Mother Rimmy's started as a way to share healthy recipes and cooking tips with family. The intent was that we would share our recipes on the blog, but they quickly tired of that idea, and I continued on.
What separates Mother Rimmy's from the other food sites out there?
It's true there thousands of food and recipe sites, and while I'm included in that list, I'm part of a much smaller community focused on low-calorie, wholesome food.
What have been some of the most rewarding memories you've made during the course of writing Mother Rimmy's? Have there been any noteworthy disasters?
The most rewarding was going back to school for two years to obtain a health and wellness certification. It was important to me to provide readers with knowledgeable information when I talk about making healthier food choices.
There have been more than a few noteworthy disasters over the course of my cooking career. I've boiled eggs until the water was gone, burned them to the bottom of the pan, then watched them explode all over my kitchen. I've also been a victim of the classic blender explosion. This is when you puree hot liquid in the blender until the pressure builds up to explosive levels. That was a ton of fun to clean up!
You recommend using fruit purees in baked goods to cut the fat in half, even going so far as to use baby food puree. Is this good, and what are a couple of other useful substitutions people can use to make things which are healthy but still tasty?
This is a favorite trick, and I like it because it's affordable. For most baked goods, you can't tell it's in the mix. People often use applesauce as well, but I find the texture of baby food to be much creamier.
Another tip is NOT to buy fat-free dairy products thinking you'll save calories. Low fat works better in almost all cases, with little difference in calorie and fat content.
You also recommend "hiding" fibrous ingredients, like shredded carrots, in dishes that can handle it, like spaghetti sauce, to bulk it up and help keep hunger at bay. What are other kinds of ingredients that people can use to make low-fat food heartier?
Another useful trick I learned from another weight watcher is to use low-sodium black beans in pureed vegetable soups in place of cream. It gives the soup that creamy mouth-feel and adds a healthy dose of fiber to keep you satisfied. I've even added them to low-calorie brownies. They turned out rich and chewy.
Do you have any advice for people going out to eat, as far as what to look for on menus?
There was a period of time where I was working as a weight loss coach, and one of my top recommendations is to investigate the restaurant's menu online before you leave the house. If possible, find an appetizer you'll enjoy, then add a side salad. Ask to have them served at the same time as the entrees. I've used this tip myself since my Weight Watchers days. Most appetizer portion sizes are plenty when served with a house salad.
Some people feel like they don't have time to eat or cook healthily. Do you ever feel this way, and do you have any time-saving tips for busy people who still want to lose weight?
It's been more than 20 years since I lost those 40 pounds, and the best tip I have is to serve your family (if you're married) the same food you're eating. There isn't any reason they shouldn't eat healthy too. Once I started applying that principle, sticking to my weight loss plan became a lot easier.
I also make double batches when I cook meals, so I can freeze the leftovers in lunch-size containers. That way I always have something satisfying to take to work.
I took many cooking classes early on. They were fun, and I learned how to put a meal on the table quickly. It's true when they say you can make a healthy meal in under 30 minutes, which is the same or less time than it takes to pick up takeout.
A lot of the dishes on Mother Rimmy's look absolutely decadent and amazing! Is there anything you'd like to say to people who think that low-fat cooking has to be all hardship and deprivation?
I'll admit that in the beginning of any weight loss and healthy cooking endeavor, it can be challenging to change your tastes. But stick with it! It won't be long before you'll discover that choosing healthier fats, whole grains, fruits, vegetables and lean meats is much more satisfying – tasty too!
What are a couple of resources out there that people who are trying to eat better should be using?
ChooseMyPlate.gov is a terrific resource with loads of information to help people get started with their own plan for a healthier lifestyle. Menu planners, videos, recipes, fitness trackers, food trackers. You name it, they've got it.
During your journey to health and weight loss, you ended up getting a certificate in nutrition. What are a few of the most common mistakes that people make or overlook regarding nutrition? What are people not getting enough of or getting too much of, and what should they be seeking out?
The most common mistake is not reading nutrition labels when they're shopping for products. The FDA has a primer for this, and many grocery chains are attempting to make it easier by labeling products on their shelves with their own nutrition information.
Look at ingredient lists and opt for products low in sugar, sodium and saturated fats, and you'll be ahead of the game. I started using fresh herbs, vinegars and lemons to brighten my dishes. It doesn't take much, and the flavor is so much better. Parsley and cilantro are cheap investments, and a rosemary bush will live almost anywhere!
For more delicious recipes and healthy inspiration, like Mother Rimmy's on Facebook, connect with them on LinkedIn, and follow them on Twitter, Google+, and Pinterest.