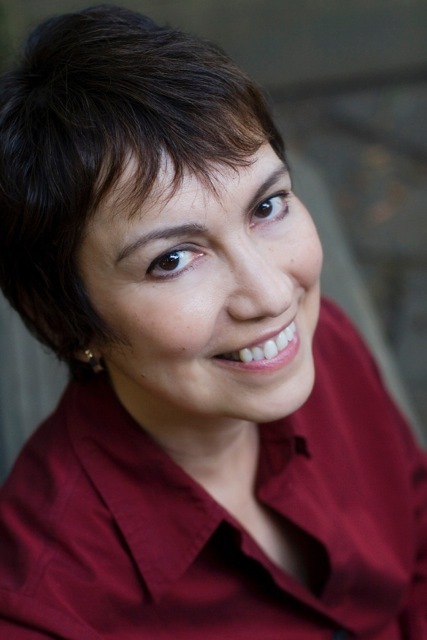 Dianne Jacob of Dianne Jacob…Will Write for Food knows good food. In fact, she knows it so well, she's written numerous articles and a couple of books about it.
In this interview, Dianne discusses her love of food, what she hopes to accomplish in her own progression as a cook and food writer, and what others can do to make their own food blogs that much more enjoyable.
Your love of food is indicated on your website and in your books. Based on your knowledge of pizza and piadinas, what do you recommend to the ultimate pizza connoisseur?
Try making your own dough. There are so many benefits: It's a sensuous experience, it's fun to see the dough rise and double, and the flavor and texture blows away pre-made dough. I couldn't believe how easy it is to put the ingredients into the mixer and let 'er rip.
As a writer, you've traveled many places and experienced various cultures. What can you tell readers about some of the culinary delights you've been exposed to?
I read up on typical dishes before I arrive. Sometimes I take a food tour, where a local guide has curated her favorite restaurants and treats. On a trip to Dubai, I took a tour that included several Middle-Eastern desserts, including kanafeh, a warm shredded pastry made with a filling of soft cheese, drizzled with simple syrup. It's often flavored with rosewater and pistachios. I dream of it!
With all the blogs and books out there that feature articles and stories about food, how does your content stand out?
My blog and my book, Will Write for Food, are written for food writers who want to be better recipe writers and storytellers.
Describe a dream scenario in which you are writing about food for fellow foodies.
I have a romanticized view, I fear. I want to learn a dish from an older home cook, in her kitchen, preferably in an exotic location – followed by a feast of several hours.
What makes a great food blog, in your opinion?
A strong personality. I want to read food bloggers who are fun, intelligent, opinionated, creative, make me think, and make me learn. No matter what they're writing about, I want them to be passionate and well informed.
Great recipes. I like to be inspired by creative, innovative recipes that are also technically excellent. I want something new and different, not what I can find in cookbooks at home or look up online.
Good storytelling skills. A great food blogger knows how to write a tempting title, a lead that draws me in, and uses techniques like self-effacing humor to great effect. With high-quality writing, reporting and research comes the feeling that I'm right there with them, cooking, eating, tasting and discovering.
Excellent photos. There's no way around it. Food is visual, and I want to be seduced by the images.
What exciting projects can you talk about that would be interesting to FoodyDirect.com readers?
My book, Will Write for Food: The Complete Guide to Writing Cookbooks, Blogs, Reviews, Memoirs and More, will debut in its third edition this July. It will be 10 years old. I have co-authored a second book with Chef Craig Priebe, The United States of Pizza, which comes out in October and showcases pizzas served in American restaurants. Often the ingredients or style reflect their locality, such as crust made with blue corn flour in New Mexico, or a pizza with a stripe down the middle, meant to evoke the open road, from Detroit.
In what ways can writing about food differ?
Oh gosh, there's so much variety in recipes, which are the main way to write about food. Aside from recipes, some people write novels that are culinary murder mysteries, some write articles about farming and politics, some write about health – there's no limit to all the subjects you can work into a food angle.
Follow Dianne on Facebook and Twitter.