Julia M. Usher is a world-renowned sugar artist, culinary instructor, and cookbook author who has created two books, 13 ebooks, an app, hundreds of video tutorials, and Cookie Connection, the world's largest online community – all centered around cookie decorating. Recently, Julia took some time to talk to us about her sweet tooth and some of her exquisite works of sugar art.

Tell us how a successful Ivy-League educated mechanical engineer and consultant became a world-renowned sugar artist and pastry chef.
My journey into cookie decorating has been a circuitous one, with at least two or three careers preceding my current one!
Soon after college, I realized that even though I had an aptitude for math and science, engineering was not a good career fit for me. I needed something with more human interaction, so I ventured into business consulting and worked happily for Bain & Company for close to eight years. Still, though, something was missing for me in this work; I longed to flex the right, creative side of my brain.
I had always loved to bake and decorate, even as a very young child, and so I decided to merge that passion with my profession. In 1994, I quit consulting cold turkey, signed up for culinary school, and two years later I found myself running my own bakery where I made custom-designed wedding cakes and desserts.
In 2008, I closed that bakery to focus even more on the creative process, without the demands of fulfilling routine customer orders to distract me. Now I design cookies and desserts strictly for educational purposes (video tutorials, classes, etc.), which allows me the freedom to create as often as I want and exactly what I want. I love this flexibility!
How did your sweet tooth originate, and why are you so passionate about baking cakes, cookies, and other sweets?
I'm convinced there's a sweet tooth gene, as I was born loving cakes, cookies, and just about anything with sugar in it. As early as 8 or 9 years old, I had also established myself as a decorator (though a very unskilled one!). While Mom was in the kitchen baking bread, I busied myself with jazzing up her loaves with cutout flowers and leaves made out of her leftover dough!
As for why I continue to love decorating sweets, I think it mostly has to do with the pleasure people get in seeing a work of art that they can actually eat! Creating this element of surprise is quite rewarding for me.
Where do you get the inspiration for your baking and visual designs?
3-D cookies are my current specialty, and I often like to challenge myself to construct everyday things with cookies. So inspiration typically comes from just looking around my home and work environment until something strikes me that I think I can cookie-fy. (My most recent cookie projects were a grill and baby cradle!) Then the pencil comes out, and I start sketching possible configurations, making use of cutters or molds that I already have on hand or know I can easily find. I purposely try to avoid spending too much time looking at others' cookie work, as this is a sure way to end up with a creation that looks or tastes derivative.
Despite the popular belief that artists only work when inspiration strikes, my creative work process is a very disciplined, seemingly never-ending full-time job (albeit a fun one!). When I am not sketching new projects, I can be found in the kitchen either testing them or producing them in larger quantities for YouTube tutorials or classes, shooting those videos, planning or giving those classes, or creating products to support my work.
How difficult is it for the average person to create "sweet works of art" like the treats you make?
Well, I'd be lying if I said it was easy! However, I do think that with the proper instruction, practice, and patience, anyone can make my projects. I've seen this in spades when teaching my decorating classes. Sometimes, the beginners are the ones who end up creating the best work! But patience is key, as decorating is inherently a time-consuming process. You have to believe, as I do, that the best, most treasured gifts are those that are handcrafted with love and care – and these things naturally take time.

Please share some of your most unique examples of sugar artistry.
My recent faves have been my cookie grill, teacups, baby cradles, and Christmas ornaments. All are 3-D creations made with curved and/or embossed cookie shapes – techniques not typically seen in cookie decorating.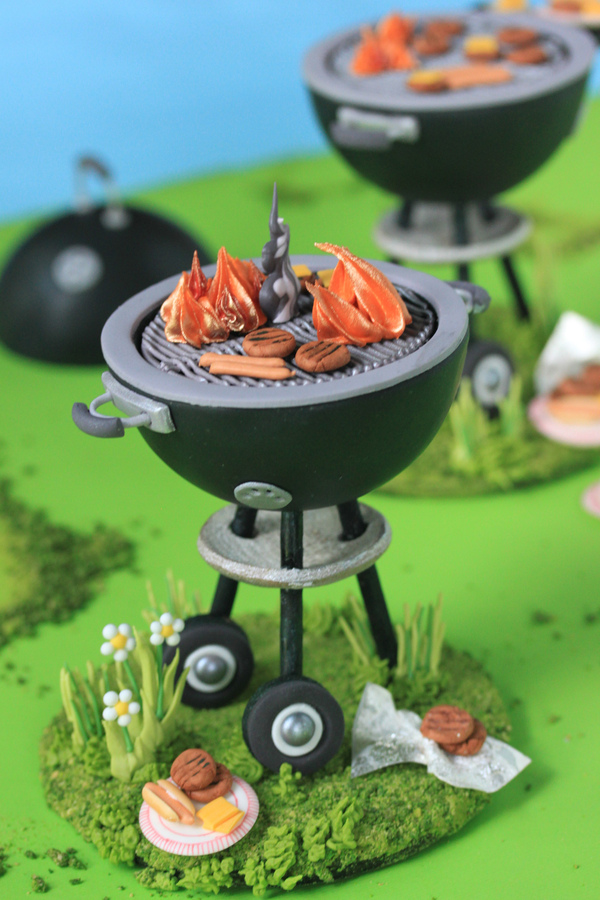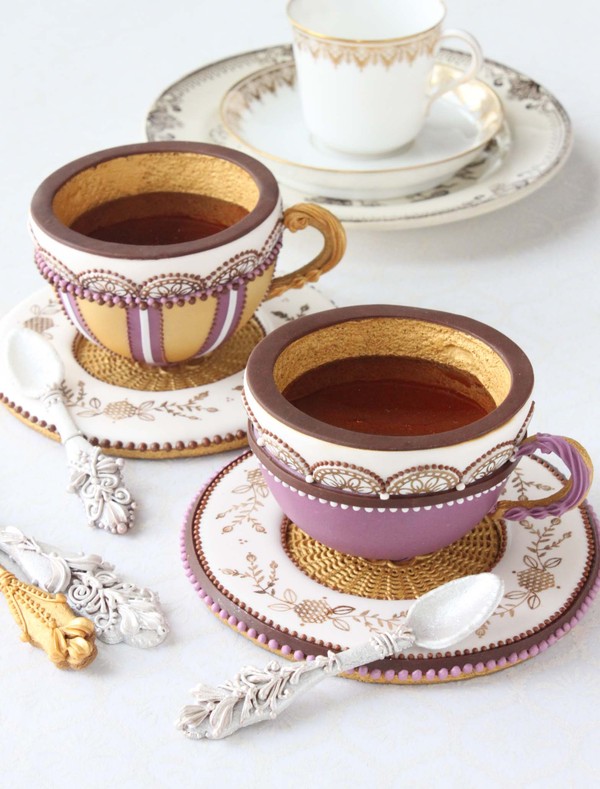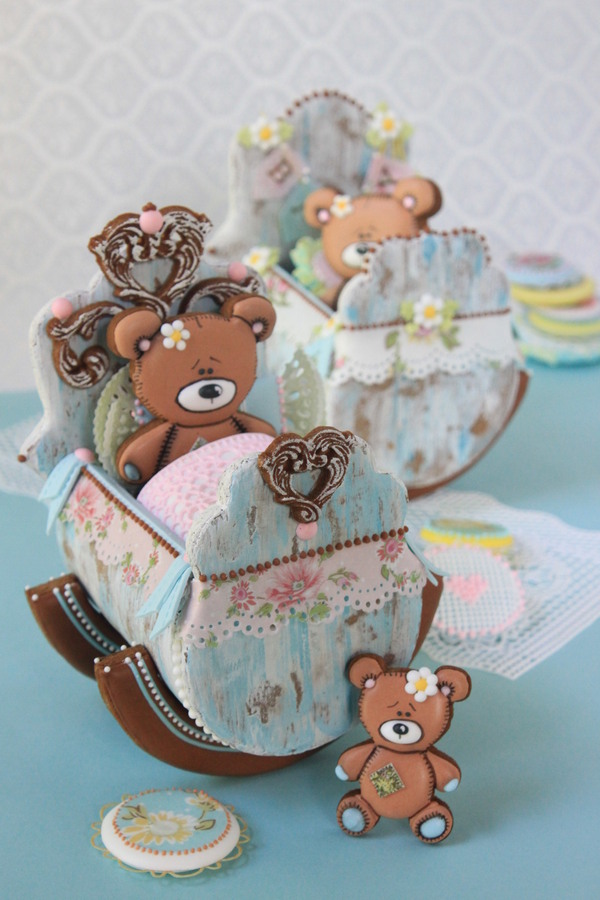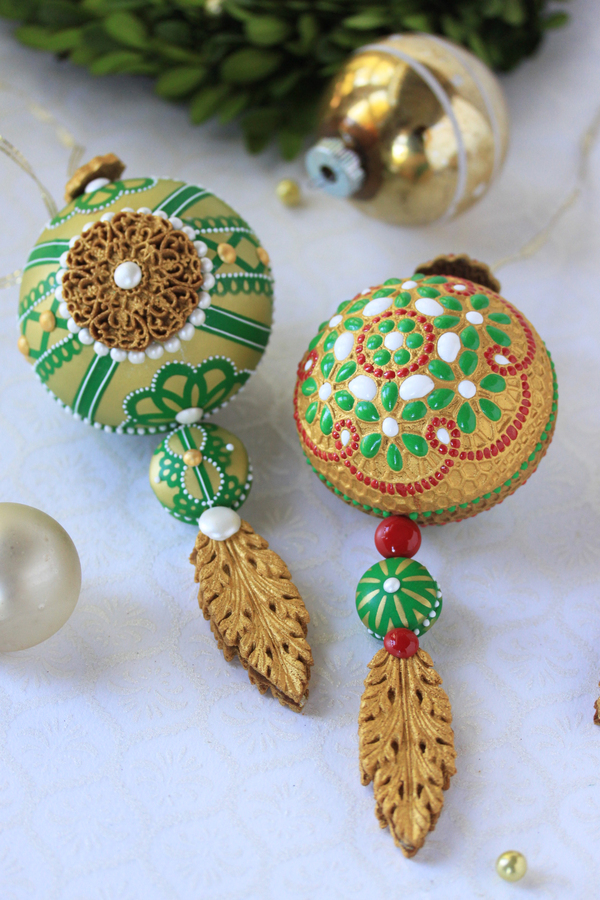 Your blog features lots of how-to videos in addition to recipes. Why have you chosen video as your favorite way to showcase your tantalizing confections?
Videos are actually a relatively recent venture for me; I didn't start creating them with any regularity until about two to three years ago. After I closed my bakery, I started to write and style professionally for food magazines and also to share my work independently. Since 2009, I've written two books (Cookie Swap and Ultimate Cookies), 13 ebooks, and an app on the subject of cookie decorating.
But, I've migrated to video almost exclusively now, because that's where the eyes have migrated. Sadly, people simply aren't reading conventional print books as much anymore. Plus, the book publishing process is often long and protracted; by the time a book is written, edited, and printed, the ideas in it are almost obsolete, and the author is exhausted!
The point is, video is a much more immediate (and ultimately gratifying) way for me to express myself. What can take pages to explain in a book only takes a few seconds or minutes of video footage – and then I can move onto the next project!
Could you share one of your tastiest and most elegant recipes that will make foodies swoon with delight?
Well, everyone's taste preferences are different, but I'm partial to my Espresso Granita Parfait. It's basically chilled tiramisu in a cup without the ladyfingers, which makes it an especially light and satisfying summertime dessert. Plus, its juxtaposition of crunchy granita and creamy mascarpone (and bitter coffee and sweet whipped cream) gives it lots of complexity, despite being super easy to make.
Browse all our delicious bakery and dessert items