Easter is almost upon us, which can only mean one thing: It is that time of year where delicious, chocolate eggs are on display everywhere. Easter is a chocolate holiday, and for most of us, it can be a wonderful time to indulge and devour the stuff we love!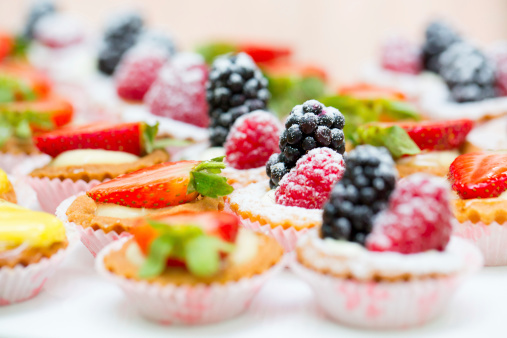 No doubt, the majority of people reading this will have a love of chocolate; after all, who doesn't? However, as hard as it is to believe, there is a small contingent of individuals who just do not like the taste of the delicious, melt in your mouth chocolate, and so it begs the question of what else is there? What scrumptious desserts are available for those who prefer something a little different?
Whether catering for a small family gathering or a larger soiree, here are some mouth-watering alternatives that could please even the fussiest palette.
1. Swiss Rolls
Nothing says class and culinary skill like a perfectly prepared Swiss roll. You can try a single filling or even try a combination of fillings. Easy-to-prepare Swiss rolls will add a huge amount of visual delight to any party spread.
2. Cupcakes
Cupcakes are a perfect way to satisfy the tummies of those who prefer a chocolate alternative. Light and versatile, they are easy to make and come with the added bonus of looking incredibly attractive. Your only problem will be making sure you make enough, as they will no doubt fly off the plate quicker than they can be replenished. The other wonderful advantage of cupcakes is there is no limit to the variety. You could even experiment with leftover ingredients like coconut.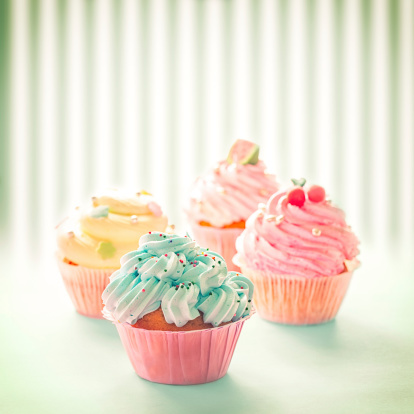 3. Cookies
Like cupcakes, cookies are ideal as you can devise your own recipes, and should any be leftover, you can keep a secret cache to tuck into with a hot beverage at your convenience. You can even make them in advance as they are easily stored and will last a while.
Is your mouth watering? If not, read on. Here are a few more alternate suggestions to consider that may take a little more time, but will be worth the wait.
Cheesecake – There are too many variations to list here, but cheesecake is a great option for those who dislike chocolate; banana or strawberry would be ideal.
Waffles – Top off with maple syrup, icing sugar, then serve warm. This will make the ideal complement to an Easter feast.
Pancakes – Like waffles, top off with lemon and sugar, syrups or even stuff with fruit for a healthier alternative.
If none of the above are appealing to you, there are a number of other simple, chocolate-free desserts that you can prepare including pies, crumbles, frozen yogurts, ice creams, or pastries.
Lastly, if you're willing to push and be a little bit more adventurous and exotic, why not try your hand at a luxurious tiramisu?
Amit Sodha is a blogger who writes on topics including health and wellbeing.