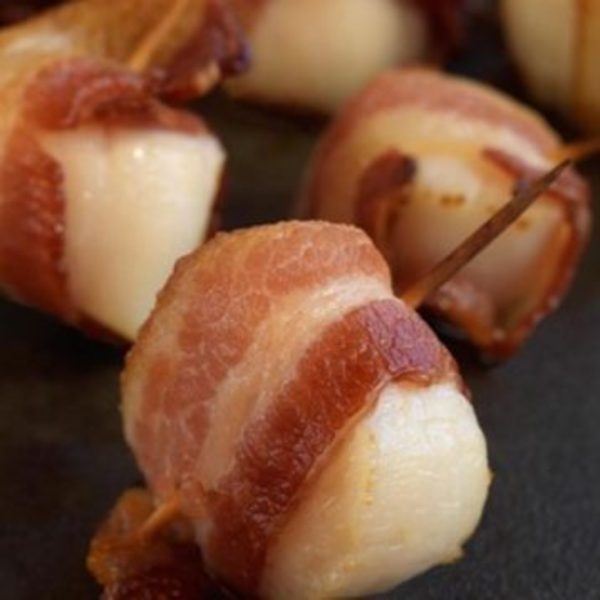 Bacon. It's been called "the candy of meats" and inspired a movement of cultish devotion like nothing the culinary world has seen before. Wherever you go these days, you can, of course, get bacon for breakfast, from classic bacon and eggs to bacon croissants and pancakes, for lunch, on a salad, burger, or sandwich, or at dinnertime, wrapped around tender scallops, crumbled over baked potatoes, or scattered on a pizza.
And now you can have your wildest bacon dreams met for dessert, too. Choose from chocolate-covered bacon, candied bacon, and bourbon bacon brittle to bacon ice cream, bacon donuts, maple bacon cupcakes, and bacon chocolate chip cookies. Food subscription services will deliver a different type of bacon to you every month if you want. You can even order yourself any number of bacon-infused cocktails.
There are festivals dedicated to our obsession with bacon, even a summer camp! So it can't come as much of a surprise that there is an International Bacon Day, celebrated each year on the Saturday before Labor Day (September 2 this year).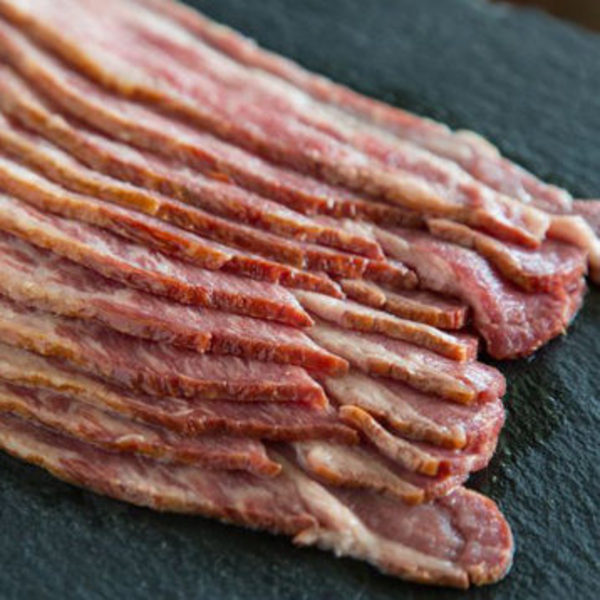 A Fad for the Ages
Bacon is nothing new. Far from it, in fact. It dates back to the Roman Empire, and has sustained a place on people's tables through the centuries largely because the meat is easy to get, it's inexpensive to make, it's easy to prepare, and, of course, it's super flavorful. Ever since 1924, when Oscar Mayer began marketing packaged, pre-sliced bacon, it's been a staple on breakfast tables throughout the US. But the current bacon craze is something new, putting bacon on the table pretty much around the clock. People—especially Americans—don't just love bacon, they are obsessed with it, madly, feverishly, religiously.
There's even this idea, popularized by cookbooks and blogs, that "everything is better with bacon." And according to research undertaken by Wired magazine, it is actually true! When Wired crunched recipe rating data, they found that those recipes that contained bacon consistently rated higher than those that didn't. "Of all the foods we analyzed," they wrote, "bacon lends the most improvement to sandwiches. Many other foods also benefited. In fact, we found that when you crunch the data for all recipes, those with bacon do in fact rate higher."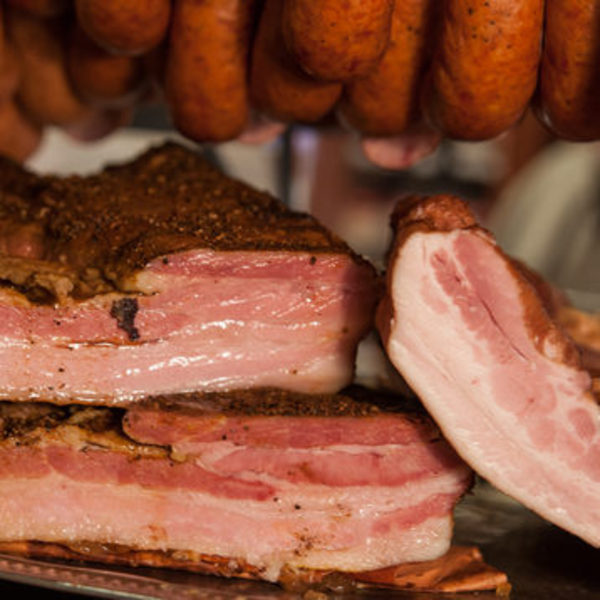 What Is It About Bacon, Anyway?
The question still sizzling on our minds, though, is why? Its irresistibility surely begins with its distinctive aroma, which is impossible to ignore once a bit of the fatty meat begins to sizzle in a hot pan. As it heats, the fat melts and the protein undergoes a chemical transformation known as "the Maillard reaction," which produces volatile compounds—more than 150 of them—that react with individual receptors in the nose creating our experience of the aroma. Those compounds literally make our mouths water, igniting a burning desire that is hard to quench with anything but the smoky, salty, fatty, meaty thing itself.
And speaking of desire, bacon is naughty, too, earning it the nickname "sex in a skillet." It's definitely not health food, and in fact became the poster child for everything we shouldn't eat during the diet-crazed 1980s and '90s. A puritanical campaign against bacon drove sales into the toilet for a time. But these days, that naughtiness is a big part of its allure. Aviva Shen, writing in Smithsonian Magazine, called bacon "fatty freedom food."
"Putting bacon on everything," Shen wrote, "is a statement of hedonism, pure and simple, a defiant stand against any movement that suggests we moderate what we eat."
We don't know about you, but we're stocking up on bacon to celebrate International Bacon Day in delicious style. To find some ultra-appetizing options, shop our foods today!