Memorial Day has come and gone, leaving one question at the top of the list for many people: What to get Dad for Father's Day this year? Of all the people on our collective gift-giving lists, fathers just may be the hardest to shop for. Why? Because they often don't want for anything. Or at least, they don't think they want for anything. Which is what makes a subscription to FoodyDirect's BBQ of the Month Club so brilliant. Because even if the special dads in your life don't know they want it yet, they're guaranteed to love it.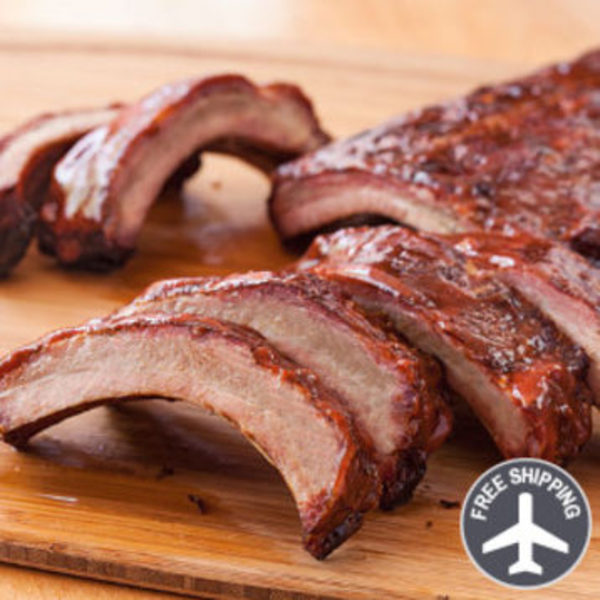 Not Another Necktie
Here's the problem with most Father's Day gifts: They're desperate grabs to please Dad with gifts that usually ends up being arbitrary, extraneous or an unfortunate combination of both.
Take the dreaded, oft-maligned (and rightfully so) necktie. Year after year, children across the country gift the beloved men in their lives with all things striped, plaid, polka dot and otherwise patterned. And while we often tell ourselves that "it's the thought that counts," how much thought really goes into choosing that necktie anyway? Not to mention that necktie gifts miss the mark far more than they hit the bullseye. Even worse? When earnestly selected necktie picks go astray, they may be mistaken for lack of effort — the last message you want to send your dad on Father's Day.
The takeaway? If your dad loves fashion, collects ties and wears them often, a necktie may be the perfect gift. Otherwise, step away from the tie store.
Other "been there, done that" gifts to steer clear of this year? Everything from belts to pens to briefcases. Simply put: You can do better.
Sensible and Scrumptious
While moms are usually recognized for their love of all things pretty, dads often prioritize a different quality: practicality. Which vastly amps up the ingenuity factor of inherently practical food gifts. That "Kiss the Cook" apron may be humorous in the moment, but it's ultimately useless. Give the cook something to cook, meanwhile, and you're playing right into his love of purpose.
A recent USA Today article highlights the appeal of  FoodyDirect's distinctive BBQ offerings for Father's Day giving. Food and travel writer Larry Olmsted says, "I previously called Central BBQ the best barbecue restaurant in Memphis, and having just returned yet again from the smoke-centric Tennessee city, I stand by that, because their quality is great across the board, from barbecue nachos to house-made pork rinds, but especially their near-perfect racks of ribs. FoodyDirect sells an assortment of sizes of just ribs or ribs paired with pulled pork – so you can make great barbecue nachos at home. A package feeding 10-12 with three full racks of ribs, 2 pounds of pulled pork, a bottle of sauce and a bottle of dry rub for $89 is hard to beat. In half the country the shipping is just $15, and all in that comes to ten bucks a person."
What's even better than a one-time BBQ delivery? Month after month deliveries of juicy, delicious, finger-licking 'cue from the country's most iconic BBQ joints and pitmasters, including Murphysboro, Illinois's 17th Street BBQ; Lexington, Texas's Snow's BBQ; Lockhart, Texas's, Black's BBQ; Kansas City's Jack Stack BBQ; Memphis's Central BBQ; Cincinnati's Montgomery Inn; Yazoo City, Missouri's Ubons BBQ; and Carolina's Maurice's Piggie Park.
That's exactly what Dad gets when you give him a BBQ of the Month Club subscription from FoodyDirect. Choose from the three, six, nine or 12-month package, then kick back and wait for him to lose his customary cool.
The best part? Each shipment serves four and up, meaning Dad can invite some pals over to share in the foodie fun. Or he can keep it all for himself — we're not here to judge. Either way, it's truly the gift that keeps on grilling, er, giving.
Beyond Barbecue
But even if barbecue's not your dad's thing, USA Today also points out FoodyDirect's appeal when it comes to celebrating and honoring what makes dads so unique by granting easy and affordable access to all of their favorite specialty foods thanks to a serious selection of "Food of the Month" clubs, ranging from the I Love New York Food of the Month Club for tried and true New Yorkers to Pie of the Month Club for dads with sweet tooths.
Writes Olmsted of the mail order food phenomenon, "A side effect of the rise of online retailers in recent years has been a dramatic drop in shipping prices for companies. If you use Amazon Prime, you have experienced this, where weight doesn't seem to matter anymore, with free shipping on everything from appliances to tires, and freight costs so low they can send a tube of toothpaste two-day express. This has trickled down into food delivery and greatly changed the playing field. There were always some specialists who would overnight fresh fruit or Maine lobster dinners, but these were very expensive to ship and more aimed at corporate gifts."
 He continues, "Suddenly it has become reasonable for almost anyone to order specialty foods, and there are a lot more choices than ever before. These include many of the finest regional dishes in America, the kind featured every week in this column. If your Dad is an expat from virtually any corner of the United States, you can get him a taste of home, and if he's not, you can just get him great taste."
Doesn't your dad deserve something much more delicious than a necktie this year?  Browse our mouth-watering barbecue,  gifts, and much more at FoodyDirect today to get started on giving the dads in your life the best Father's Day ever.  And for more sweet and sticky goodness on all things barbecue, be sure to visit our comprehensive guide, "The Ultimate BBQ Faceoff."