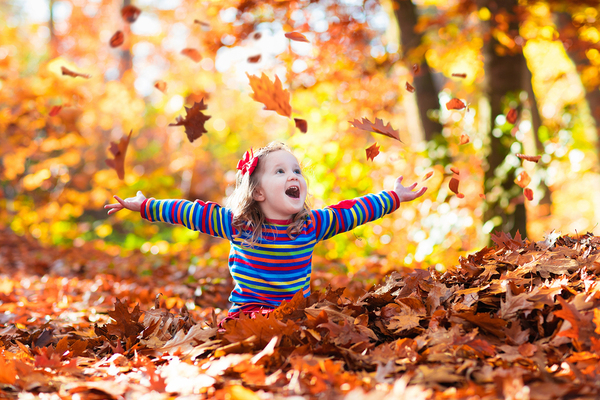 Over the past 14 years, since that fateful day in 2003 when Starbucks first introduced its now-famous Pumpkin Spice Latte, it seems like the world has gone a bit crazy—pumpkin spice crazy, that is.
I get it. With its cooler weather, cozy sweaters, warm hues of red and orange and gold, and all the hopeful promise of a new school year, the fall season really tugs at our heartstrings, drawing us into nostalgic haze. More than any other season, our love of fall seems built on a strong connection to the halcyon days of childhood. After all, it's the season that brings us both the beloved childhood holiday of Halloween and National Chocolate Day.
So it's no surprise that marketers play on our attachment to this season, each year loading supermarket shelves with "pumpkin spice" flavored products. From pumpkin spice breakfast cereal and waffles to pumpkin spice vodka and chewing gum, it seems you can get anything at all flavored with that popular combination of cinnamon, ginger, cloves, nutmeg, and allspice (and sometimes even some actual pumpkin).
I think we can all agree that pumpkin spice is amazing and wonderful and full of nostalgia, but the thing is, there are other fall flavors that are every bit as magical. If you've had your fill of pumpkin spice, but still want to cozy up with a seasonal treat, here are 8 fabulous fall flavors that aren't pumpkin spice. These are the unsung food heroes of autumn. Dare I say, you might even develop a new obsession or two?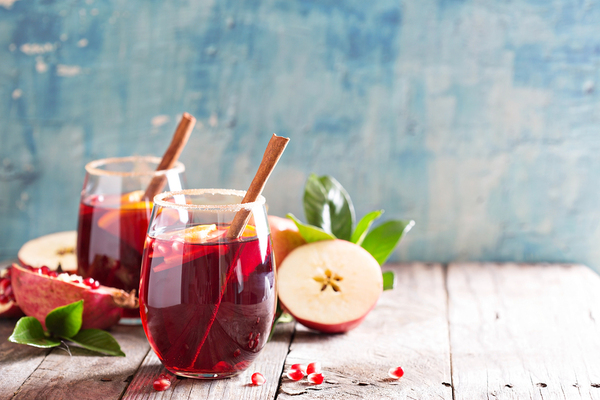 Caught up in our pumpkin spice obsession, we seem to have forgotten that apples are the quintessential food of fall. This time of year, apples are at their crispest, sweetest, and most delicious. Baked with a bit of cinnamon or brown sugar, the bright apple flavor elicits intense memories of first days of school and other childhood rites of passage.
New England, a region known as both an amazing area for watching the leaves change each fall and for getting some of the country's best local apples and apple products, has just the thing to indulge your cravings for apple flavor. Apple cider donuts, a tradition in Vermont and other parts of New England, are a taste sensation that screams fall. Flavored with fresh pressed apple cider and dusted with cinnamon sugar, you'll find them at roadside stands, harvest festivals, cider mills, and apple farms.
This one has to come right after apple because, let's face it, we can't talk about the nostalgic flavors of childhood without mentioning the wondrous caramel apple—crisp and chewy, tart and sweet, and oh so much fun to eat. But on its own, caramel is a popular flavor for fall, too. I mean, think about it, isn't a caramel latte every bit as enticing as a pumpkin spice one?
A Caramel Pecan Cheesecake from Eileen's Special Cheesecake in New York will easily make you forget all about pumpkin pie. With the classic southern flavor of pecans, this decadent New York cheesecake drenched in rich caramel sauce may even replace the classic dessert on your Thanksgiving table.
Spicy and warming, cinnamon is one of the spices included in any pumpkin spice blend, but it is no less intriguing on its own. Sprinkle it over apples or apple desserts, add a dash to your coffee, or use it to flavor whipped cream the next time you're serving an apple or pumpkin pie.
Gooey cinnamon rolls may be the best way to get kids out of bed on a crisp fall morning, helping to ease the transition from lazy summer days of sleeping in to the hard work of school.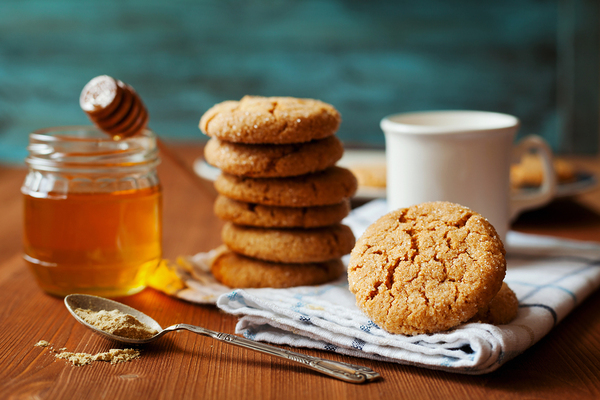 With its bold, spicy flavor, ginger is another popular fall ingredient that pairs perfectly with other seasonal foods—apples, pears, and, yes, even pumpkin.
Sure, we think of gingerbread and gingerbread men as residing squarely in the winter holiday season, but a crisp, sweet, spicy gingersnap dunked in a cup of hot coffee or cold milk on a crisp autumn afternoon? That's something to celebrate. Work up your appetite jumping into freshly raked piles of crunchy fallen leaves, because gingersnaps make the perfect snack for a fall afternoon.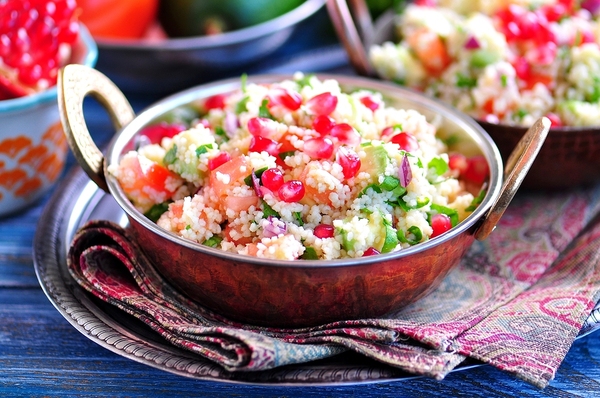 The bright, ruby red hue of pomegranates fits right in with the season's color theme, and its unique sweet-tart flavor is just right, too. Sprinkled over breakfast cereal, salads, or cooked grains, pomegranate adds a touch of color and an irresistible burst of flavor. Pomegranate season begins in early fall and stretches through the winter holidays. The way pumpkin pie is a staple of most Americans' Thanksgiving feasts, pomegranate seeds almost always appear in celebratory meals for the Jewish New Year, Rosh Hashanah, which takes place in the fall.
Many Jewish families enjoy pomegranate-glazed chicken as part of the festive New Year's holiday meal. Sprinkle the sweet-tart, gem-like seeds over salads, baked sweet potatoes, roasted vegetables, or even pizza. For a sweeter take, toss a handful on top of a batch of dark chocolate brownies before baking—a perfect next-level dessert for a crisp fall Sunday afternoon tailgate party.
Another of fall's star fruits, pear is as at home in a flaky tart shell with a layer of sweet caramel as it is in a salad with a tart vinaigrette, salty cheese, and toasted nuts. The fruit's season peaks at the tail end of summer and extends until January.
This fall, try pears in dishes for any meal of the day, stirred into your morning oatmeal with a dash of cinnamon, for example, or nestled in a caramelized pear tart for dessert.
Real maple syrup on a stack of hot pancakes on a chilly fall Sunday morning, flaky, maple-flavored scones, and even maple tea are all amazing ways to celebrate the arrival of fall.
Waffatopia's Maple Bacon Belgian Waffles are pretty much my ideal fall breakfast. They're already cooked and just need to be heated in a toaster for a perfect grab-and-go weekday breakfast. Best of all, they are baked with maple syrup extract in the batter for intensely delicious fall flavor (you can even skip drizzling them with syrup!) Oh, and did I mention that the rich, caramelized, brioche-like dough is studded with pieces of bacon?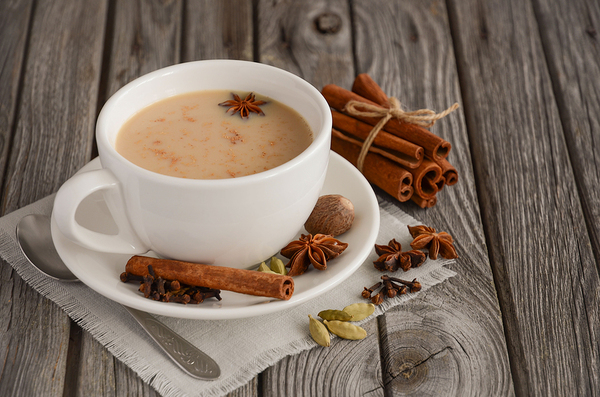 This heady spice mixture is actually not a far cry from pumpkin spice, and, okay, I'll say it–it might be even more delicious! It's a spicy-sweet blend of black tea and spices like cardamom, vanilla, ginger, cinnamon, nutmeg, star anise, fennel, and black pepper. Steeped in hot milk, it makes a soul-warming drink you'll want to snuggle up with all season long.
If you're still having trouble giving up your pumpkin spice latte habit, why not try a Pumpkin Chai Spice Latte instead?
Look, no one is suggesting that you should go cold turkey on your beloved PSLs, but when the leaves start changing colors, open your eyes—and your taste buds. There are many enchanting ways to enjoy the flavors of the season. And as you experiment with these fabulous alternative fall flavors, keep in mind that there's no rush to tuck away your outdoor grill.
Ready to try out some new-to-you fall favorites? Shop gourmet mail order foods at FoodyDirect today.