Life today is busier than ever. From unprecedented professional demands to daily family commitments, tasks like menu planning, grocery shopping, cooking, and cleaning can quickly become overwhelming. As a result, many people end up turning to the takeout box — a short-term at-best solution given everything from the high cost to the even higher calorie counts of the menu offerings of most local pizza joints and mediocre Chinese restaurants. Luckily, technology is opening up an entirely new option for many people: gourmet mail order food, which brings the country's best artisan, restaurant and bakery foods to you.
Wondering how ordering up a monthly food box from FoodyDirect will fit into your life? Read on for five ways a monthly food box delivery will make your life better — not to mention more delicious.
1. You'll enjoy a near-endless assortment of menu items from which to choose.
Think you'll scream if you see one more blue, red and white Domino's box at your door? We've all been there. Takeout pizza is fine every now and then, but is it really a way of life? If you're craving something different, a monthly food box can fulfill nearly anything your taste buds have in mind. We're talking about anything you can dream up — from black seed bagels to booze-infused cakes. Or, take a shortcut by skipping right to "What's New" and the "Most Popular Dishes" roundups.
2. It couldn't be easier.
In the amount of time it would take you to find your car keys and drive to the grocery store, you can click your way to a month's worth of high-quality meals courtesy of FoodyDirect (although browsing is so much fun that you may find it takes longer) by browsing FoodyDirect's extensive inventory.
Conveniently organized categories — such as Best of Barbecue; Crab, Crab, and More Crab; Soups & Stews; Ribs & Pulled Pork, and much much more — make it easier to quickly find what you need. Once you've made your selections, just schedule your order, take advantage of low-cost shipping, then wait for your monthly food box to arrive.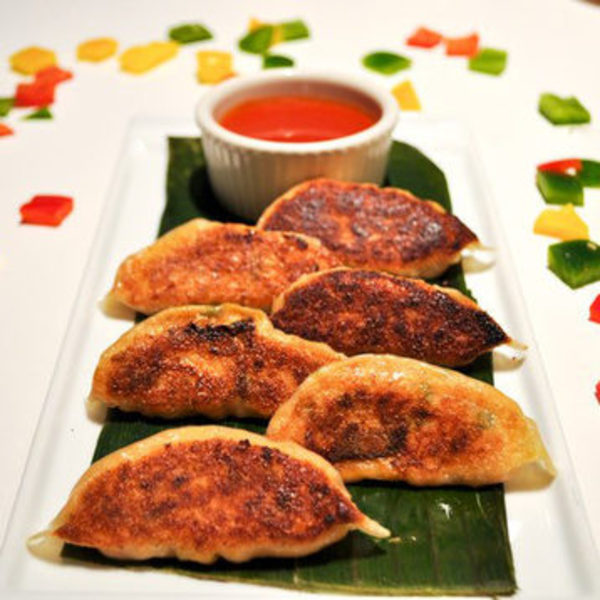 3. You'll discover an entirely new world of possibilities.
We've all been there: There's nothing worse than going to the grocery store and coming up blank when it comes to the week's menu options. If you've run through your repertoire of breakfasts, lunches, and dinners, gourmet mail order food is a simple and scrumptious way to add some spice — literally — to your life.
Anthony Bourdain said, "Your body is not a temple, it's an amusement park. Enjoy the ride." We can think of no better way to embrace this philosophy than with monthly food box deliveries. Always wanted to try James Beard Award-winning chef Ming Tsai's celebrated Asian-influenced cuisine? Craving king crab legs fresh from the wild waters of Alaska? Wondering what all the fuss is about with the latest foodie trends like mochi and macarons? Hankering to sample regional barbecue favorites?  It's all just a click away with FoodyDirect.  (Just be sure to check out The Ultimate Barbecue Faceoff first!)
4. Did we mention there's pie? 
David Mamet once wrote, "We must have pie. Stress cannot exist in the presence of pie." And when it comes to pie — and all other manner of decadent dessert — there's nothing like FoodyDirect's incredible assortment of pies, pies, and more pies. Life is sweeter — both figuratively and literally — when there's dessert, and with gourmet mail order food you can look forward to digging into some of the most delicious desserts around.
And speaking of pie, FoodyDirect's also got you covered when it comes to an entirely different kind of pie. If you're tired of ho-hum pizza but still look forward to savoring a slice or two, you can add everything from Chicago deep dish to thin and crispy NY-style varieties.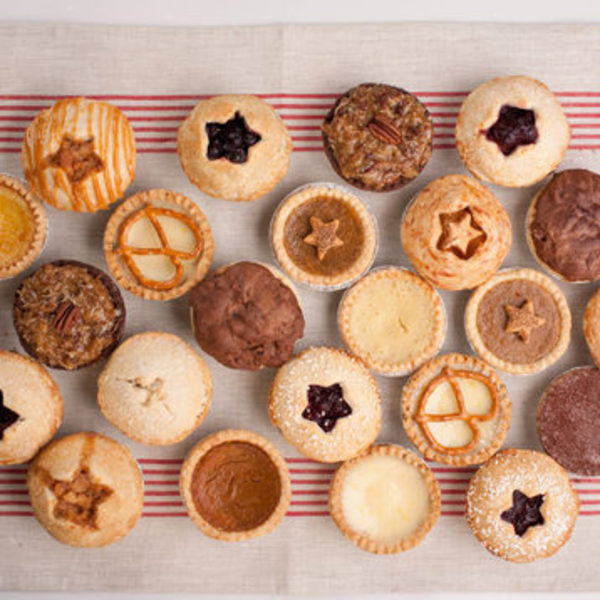 5. Good food is inspiring. 
Food has inspired countless musings, and with good reasons: Virginia Woolf wrote, "One cannot think well, love well, sleep well, if one has not dined well." Other famous folks who have weighed in on the wonders of food? George Bernard Shaw, who proclaimed, "There is no love sincerer than the love of food;" Dione Lucas, who said, "The preparation of good food is merely another expression of art, one of the joys of civilized living;" and Chris Bohjalian, who wrote, "Food is a gift and should be treated reverentially — romanced and ritualized and seasoned with memory."
Simply put, good food is nurturing. It inspires health, happiness, and hope. But when eating well becomes work, we lose sight of all of benefits of eating well and succumb to joyless chewing. Which is what makes monthly food boxes so appetizing — they keep recipients connected with their food in a uniquely exciting way.
Are you ready to start rediscovering the joy of food with monthly food box deliveries? Shop FoodyDirect today to start customizing a monthly food box of your own.