Easter brunch is a beloved tradition. Unfortunately, for many hosts and hostesses, it can sometimes end up feeling more stressful than celebratory. However, it is possible to wow your guests without wiping yourself out, and we can help. Read on for five tips aimed at helping you pull off a surprisingly simple yet sublimely scrumptious Easter brunch this April.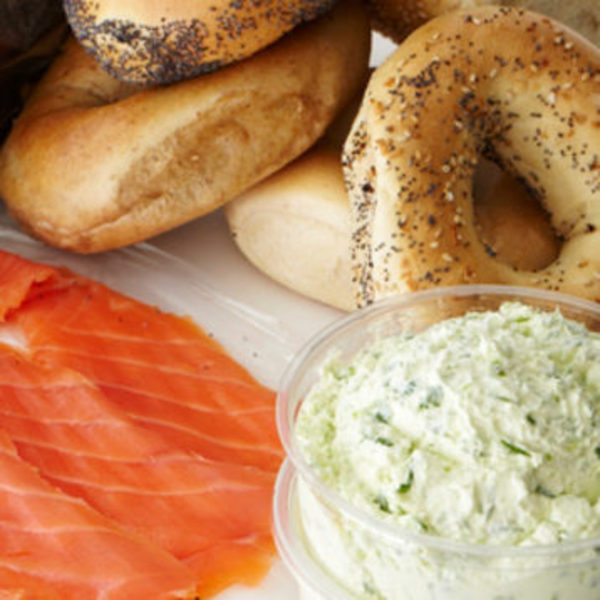 1. Plan ahead.
It's widely known that the best events take planning. From deciding on the guest list to choosing the menu, the more details you attend to in advance, the less you have to think about as the big date grows closer. However, the nature of brunch involves even more advance work than usual for one simple reason. Because brunch begins earlier in the day than lunch or dinner, you'll have less time for prep work in the morning.
One simple trick for getting ahead of the game? Ordering from FoodyDirect. This innovative gourmet mail order food company offers an extensive selection of gourmet Easter brunch items — delivered straight to your door, thereby sparing you both the trip to the grocery store as well as time in the kitchen. From main courses like ham and turkey to breads, side dishes, pastries and desserts, brunch has never been easier or more delicious.
At a loss for what to serve? Variety is the order of the day. Picking a selection of different foods across a diversity of flavors, colors and textures can help ensure that your buffet is as enticing as it is enjoyable.
2. Get a jump start on setup.
You'll be busy in the morning attending to details, and before you know it guests will at the door. Do you really want to be setting the table when they arrive? To minimize your Easter morning to-do list, identify tasks which can be done the night before. This can include everything from setting the table to preparing florals. According to Southern Weddings, "Most fresh blooms prefer cooler temperatures, so store the finished arrangements in your garage or on a back porch, as long as it doesn't get below 38 degrees."
To further free you up during the event, several tasks can also be handled in the morning before brunch. Storing filled water and juice pitchers in the fridge ensures that they're chilled to perfection. And because at least several of your guests will be jonesing for a caffeine fix, have coffee measured and ready to go.
3. Set the mood.
Because Easter is a festive holiday, your home should reflect the spirit of the season. Pottery Barn's entertaining expert Tony recommends using the occasion to freshen up your decor for spring: "Use Easter as an excuse to welcome spring into your home. It's probably still cold where you are right now, but this is really the first opportunity to put in some color in your home. The traditional Easter color palette is all pastel. But we're really embracing bright, deeper colors this Easter….From turquoise to lavender, color is the new black!"
One terrific decorating tip used by the pros? Choosing festive foods that double as decorations and accent decor. For example, a beautiful plate of cookies or dramatic Easter-themed cake makes a beautiful buffet decoration or table centerpiece as well as a delectable dessert.
4. Include the kids.
If you're having children at your fete, one thing is for certain: Everyone will have a better time if they're happy… and occupied. Be sure to plan activities for them, as well. Pinterest is your new best friend when it comes to Easter fun for kids. From good, old-fashioned egg-dying to an Easter egg scavenger hunt, there are plenty of ways to involve and engage children.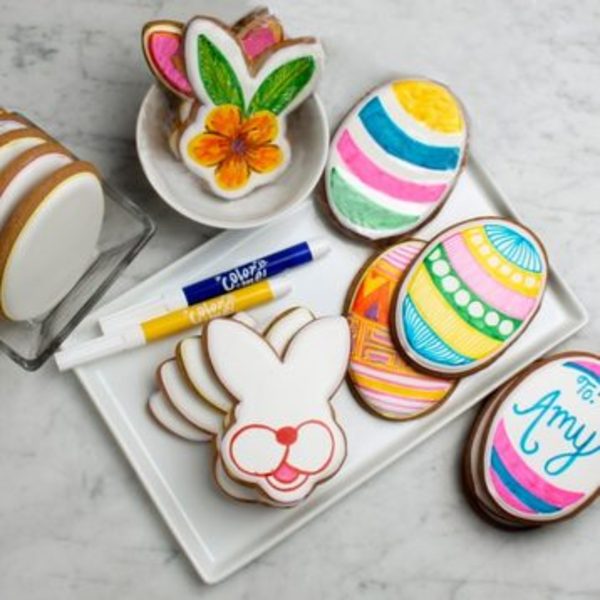 5. Greet guests at the door.
Your guests are likely to arrive hungry or thirsty, particularly if they've traveled to attend your event. Be ready to immediately quench their thirst by offering them a drink. From mimosas to coffee, this help guests feel at home. Just make sure to have a decent selection of beverages — both alcoholic and non-alcoholic.
Looking for a particularly memorable libation which will simultaneously save time and please a crowd? Check out Woman's Day's roundup of "14 Stunningly Beautiful Pitcher Drinks." From Cranberry Moscato Punch to Sparkling Peach Sangria to Lavender Lemonade, these drinks are as pretty to look at as they are pleasant to drink.
And while you don't want them to spoil their appetites, offering a few light appetizers will help tide hungry guests over until you're ready to serve the meal.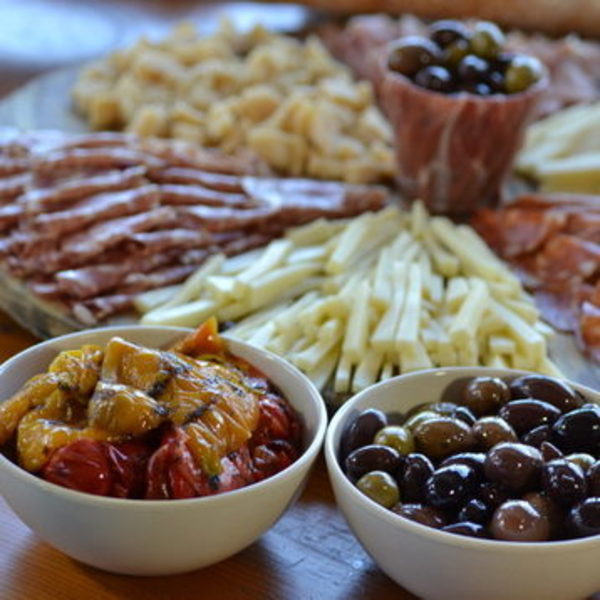 Equally important as welcoming guests to your event? Sending them home with full bellies and fond farewells. From chocolates and cookies to cannolis and chocolates, party favors sweeten the deal.
Easter is an occasion for revelry, and we can think of no better way to fully embrace the spirit of the holidays than with a festive Easter brunch for your nearest and dearest. Worried about taking on too much? Following these five tips may mean the difference between hectic and heavenly this Easter.  Shop Easter, Passover and many other events for spring and beyond at FoodyDirect.