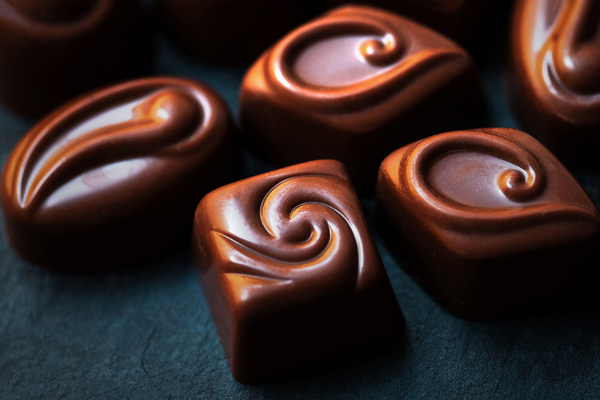 Its special day comes right in the middle of pumpkin spice season, and it's a key element in the fall season's most-beloved-by-children-of-all-ages holiday, Halloween, but it belongs squarely in the realm of Fabulous Fall Flavors that Aren't Pumpkin Spice. I'm talking, of course, about chocolate, which is honored by National Chocolate Day on October 28.
Discovered by the ancient Mayans, used as currency by ancient Aztecs, and called on as both medicine and love potion by early Europeans, our love for chocolate has deep roots. After centuries of evolution, today chocolate means a rich, smooth, sweet that satisfies our innate cravings for sugar and fat. Eating chocolate makes you feel good—and it's also good for you!
Good for Your Body
Cocoa beans contain more than 300 chemicals that our bodies need and crave. Cocoa beans (and dark chocolate that contains a high percentage of cocoa solids) contain protein, calcium, carotene, thiamin, riboflavin, magnesium, sulfur, and essential fatty acids. They also contain phytochemicals called flavonoids, antioxidants that can help your body fight off viruses, reduce cancer risk, improve heart function, reduce inflammation, and prevent allergies.
Good for Your Mood 
But chocolate doesn't just make you healthier. When you eat chocolate, endorphins and serotonin—brain chemicals that make you feel good—are released. Phenylethylamine, another feel-good neurotransmitter that is triggered when you eat chocolate, tells you when you're happy or in love. Stimulants in chocolate—small quantities of caffeine and theobromine—will perk you up, making you feel more awake, alert, and content. Plus, chocolate's melt-in-your-mouth creaminess is just all kinds of sexy.
Good for Your Taste Buds
We can talk about the benefits of chocolate all day long, but the bottom line is that we humans love it because it tastes good. If you're a chocolate lover, you don't need our help to find ways to work it into your daily routine. After all, it's not just delicious, but addictive. But on National Chocolate Day, isn't it your duty as a chocolate lover to honor the magic bean in all its many forms?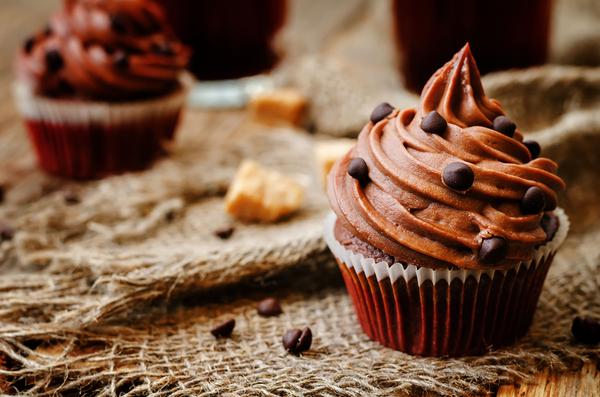 Here are 5 ways to celebrate chocolate in all of its deliciousness on National Chocolate Day:
Eat chocolate straight. Raw cacao is the edible part of the cacao bean. It can be made into cocoa butter, cocoa nibs, or cocoa powder and serves as the basis for what we know as chocolate. In its raw form, cacao delivers an antioxidant dose that is four times that of processed dark chocolate. It has more beneficial antioxidant power than blueberries, black tea, green tea, or red wine. To enjoy raw cacao, blend the powder into smoothies or toss the nibs into your granola or trail mix.
Eat chocolate for breakfast. You could sprinkle raw cacao powder into your oatmeal, but we won't shame you if you want to grate your favorite dark chocolate bar over the steaming bowl of healthy grains. Go ahead, it's good for you!
Eat chocolate for dinner. There's absolutely no reason to limit chocolate to desserts. Added to savory dishes, it can add intense depth of flavor. Stir unsweetened or dark chocolate into a hearty beef chili; combine it with chilies, spices, dried fruit, and nuts in a Mexican mole sauce; or add it to barbecue sauce for intense flavor.
Eat chocolate for a snack. What could be better for an afternoon pick-me-up than healthy chocolate-covered nuts or chocolate dipped pretzels.
Eat chocolate for dessert. Of course, we always like to save the best for last. Rich, chocolatey desserts are the stuff dreams are made of. Whether you're talking about fudgy brownies, a prize-winning chocolate layer cake, or salted chocolate truffle bites, a decadent chocolate dessert is the perfect way to top off an indulgent National Chocolate Day celebration.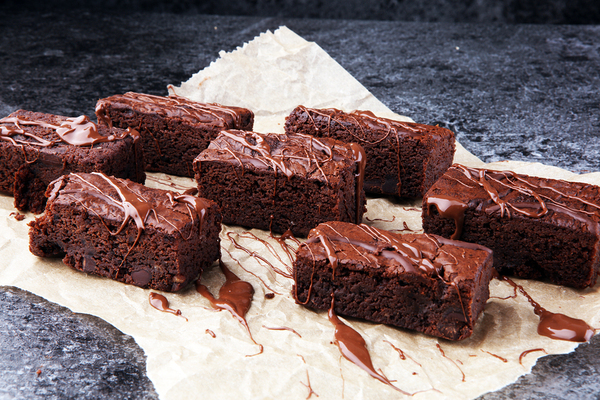 Send the gift of chocolate to someone you love this fall! Shop gifts for lots of chocolatey gift ideas.