Are you gearing up to watch Michael Phelps build on his legacy as the most decorated Olympian in the history of the world? Perhaps you can't wait to watch dynamo Simone Biles lead the women's gymnastics team to victory? From boxing and beach volleyball to tennis and trampoline (yes, that's a thing!), the Olympics offer an eagerly-awaited opportunity to witness the planet's greatest athletes do what they do best.
Just because you're not Rio-bound doesn't mean you can't get in on the Olympic action at home. Read on for four tips aimed at helping you host a gold medal-worthy Olympics viewing party that people will still be talking about by the time 2020 rolls around.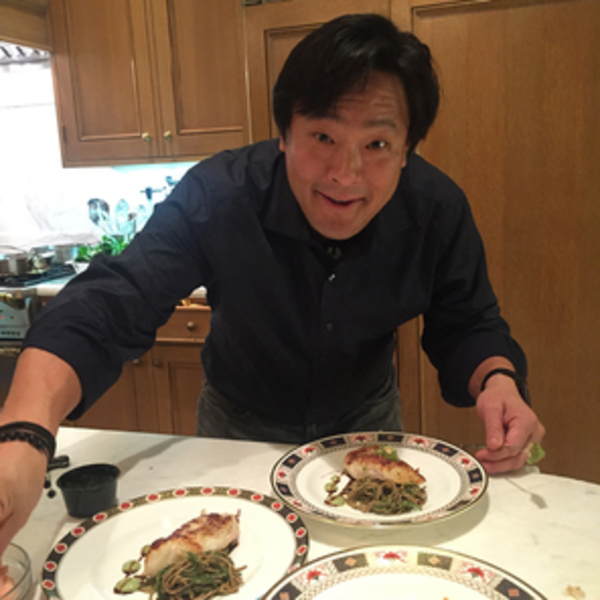 How many other Olympics-themed parties will be serving up foods from Chef Ming Tsai?
1. Set the Tone
Whether you go with an international theme or a pro-U.S.A. fete, the best way to set the theme is through your invitations. Invite guests to your personal "Olympic Village" for food, fun and festivities. From conventional invitations to more casual e-vites, this is the perfect opportunity to let guests know what to expect from your event.
Still struggling to come up with an amazing angle for the evening? Encouraging guests to come dressed in their favorite international garb adds a lively touch.
2. Serve Olympic-Quality Food
Just as elite athletes need the right foods to fuel their bodies for competition, so do the best parties need the right food to keep things cooking. But speaking of cooking…do you really want to spend the entire night in the kitchen when you could be cheering on your favorite water polo players, weightlifters and wrestlers? Why not order up your menu from the very best restaurants, bakeries and other purveyors of the nation's finest edibles instead?
Whether you serve up an all-American (or Swedish) smorgasboard of beloved game day foods or select from an extensive inventory of international offerings (Chef Ming Tsai's Sake-Miso Marinated Butterfish or a custom pack of Hot Damn tamales, anyone?), gourmet mail order food company, FoodyDirect, can help you go the distance.
3. Pad Your Playlist
For millions of Americans, thoughts of the Olympics immediately bring to mind one tune above all else: Leo Arnaud's "Bugler's Dream," AKA the NBC Olympics Theme Song. While incorporating this song into your event is a great way to heighten the mood, plenty of other anthems also fit the bill — depending on your theme.
For example, if your party is all about the red, white and blue, songs like "Party in the USA," "Born in the USA," and "American Pie" will get guests in a particularly patriotic mood. (And, speaking of pie, no U.S.A.-themed party is complete without this iconic American dessert.)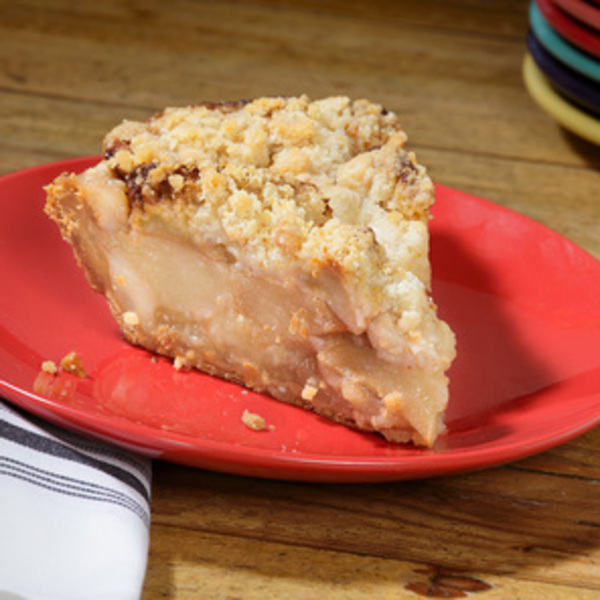 Does anything say "Go Team U.S.A." better than apple pie?
4. Don't Forget Party Favors!
Olympians don't go home empty-handed, so why should your guests? Send them out the door with party favors as a memento of the festivities. Gold medals, of course, are a fitting favor for any Olympics-themed party. Or, make guests earn gold by participating in fun games and activities.
The summer Olympics come around only every four years, so why pass up an opportunity to gather your friends and family members together to celebrate the occasion? Take this opportunity to shop foods guaranteed to take home the gold at your Olympics-themed event.